Joe is an eco-conscious engineer with an interest in the urban environment – and a football fanatic. He talked to us about the place where we took his photos, its importance to him, and life as a Gibraltarian Manchester United supporter. For his photos, Joe took us to the Victoria Stadium, Gibraltar's national stadium, and told us all about the story of his Janoski Max.
"I'm Joe Marchenko, 24 years of age, 24 years young, from Gibraltar – born and raised. I moved to Wales when I was 18 and spent 4 years there studying engineering, but decided that Great Britain was not for me, so I decided to move somewhere a bit sunnier (laughs) – and here we are, in Barcelona. I'm doing a master in Sustainable Engineering Architecture, Sustainability in the Environment really, because I feel it's very important for the future and for the present as well, I hope I can do my best towards the environment. "
What does it mean to be Gibraltarian for you?
JoeFirst of all, I'm very proud to be Gibraltarian, just for the fact that it's a very small and unique place. There're not many of us, whenever I meet someone and I say I'm Gibraltarian they're like – oh, you're the first Gibraltarian I ever met! (laughs)
To be Gibraltarian is to be brave, in the sense that it's such a small place in which we held on to our own culture and nationality for 300 years – it's so small and yet we still held our own to make sure it wasn't pushed aside, conquered or bitten by the bigger man. So I hope that I take that on board and take that mentality with me, so I can try to keep that braveness and proudness with me as well.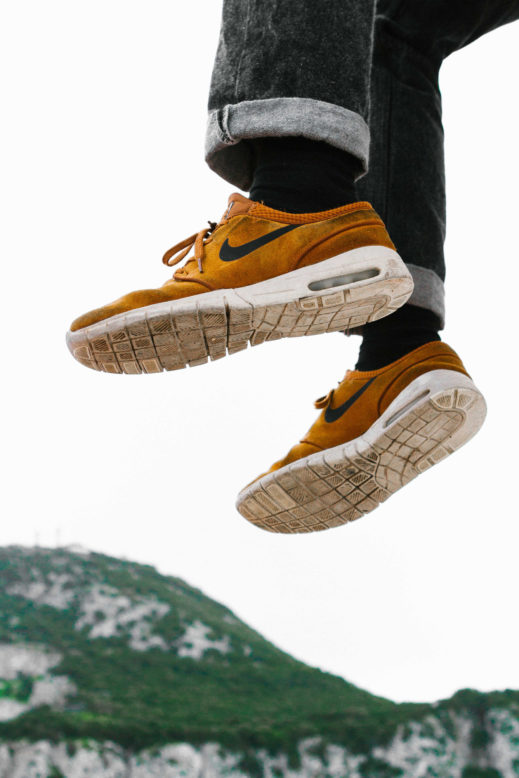 Why did you choose the Victoria Stadium as the location for this photoshoot?
joeWell, first you came to Gibraltar with us to do a Kickstory here, because obviously, it meant a lot more than doing it somewhere else, because it's our home. But I chose the Victoria Stadium because I started to practice sports here when I was 6 years old, I've done a lot of running and played a lot of football, so yeah, I've done quite a few sports in this field. In terms of stadiums, it's the most picturesque stadium I've ever been to, that's for sure. It's not the biggest one, but the fact that you have this massive and imposing limestone rock behind it, it's a very impressive place.
What is your relationship with sneakers in general?
joeI've never been a sneakerhead, but I've always bought shoes. I remember when I was a kid buying some flashy Ferrari shoes from Puma, and a pair of bright blue Pumas as well. Shoes are essential, they are always on my feet, so you wanna make sure that you are gonna look good and be comfy as well.
I don't remember a specific point of when I started liking shoes, it could have been around the time I started playing football here at the Victoria Stadium. So everyone would bring their own football boots, you obviously buy our own and everyone buys a different one, it was your chance to see the boots everyone had, and see which one was the one you wanted, such as the Total 90's – in which I had the black and yellow version. Then I remember getting the Adidas f50, I wanted one with just a pink accent, so the laces were pink and the sole as well.
But once I went to buy a pair of Nike's in the Main Street of Gibraltar and they cost over £100 back in the day – my mom wasn't happy with me, but I really wanted them – I ended up buying them, but it wasn't really worth it, eventually I broke them, they didn't last.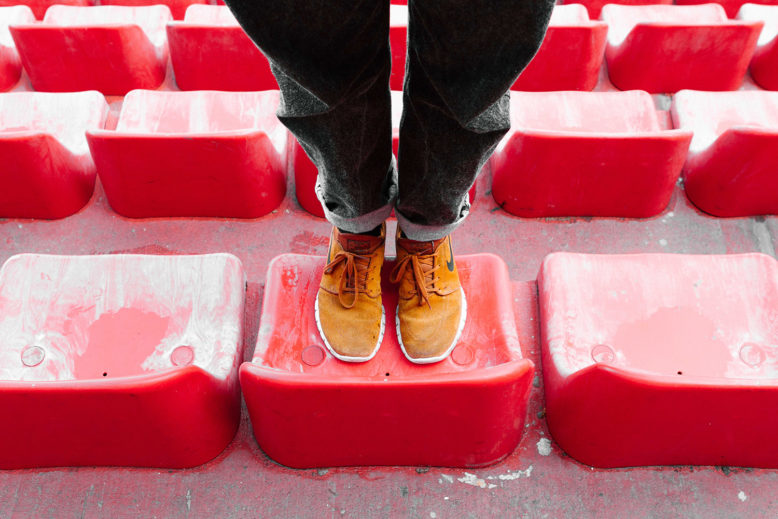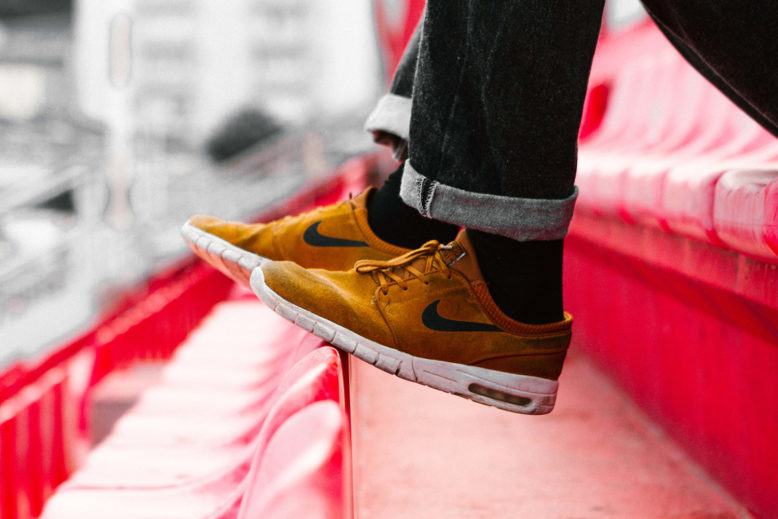 What's your relationship with this Nike Janoski Max?
joeThese shoes were the first pair of shoes I bought in Barcelona when I came over a year and a half ago. I already had a pair of Janoski's, but not the Max version, so I remember having a look and I saw these, similar style, but different from the other one I had. It was the first pair I've seen without an actual tongue and they are really comfortable, I really like the look of it.
I just got three pairs at the moment and rarely alternate, and now I just keep the colors to beige, brown and black, nothing like those Ferrari's from Puma (laughs).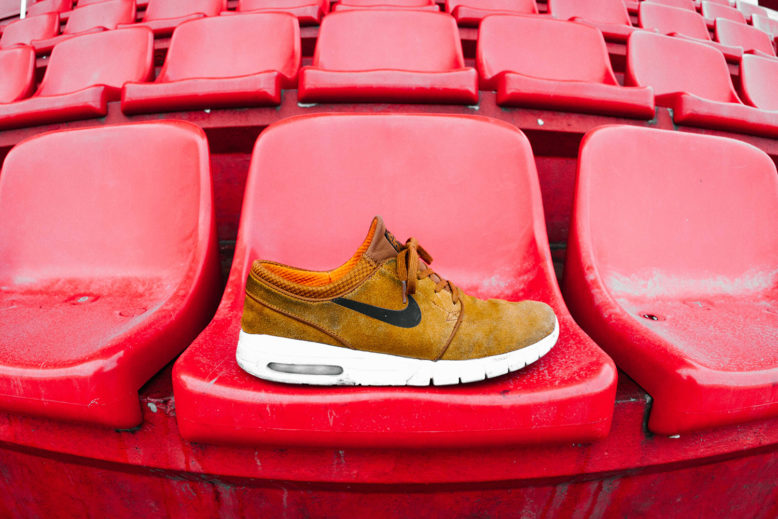 Nike SB Stefan Janoski Max
Owner: Joe
Bought: 2016
Photos by: Kickstory