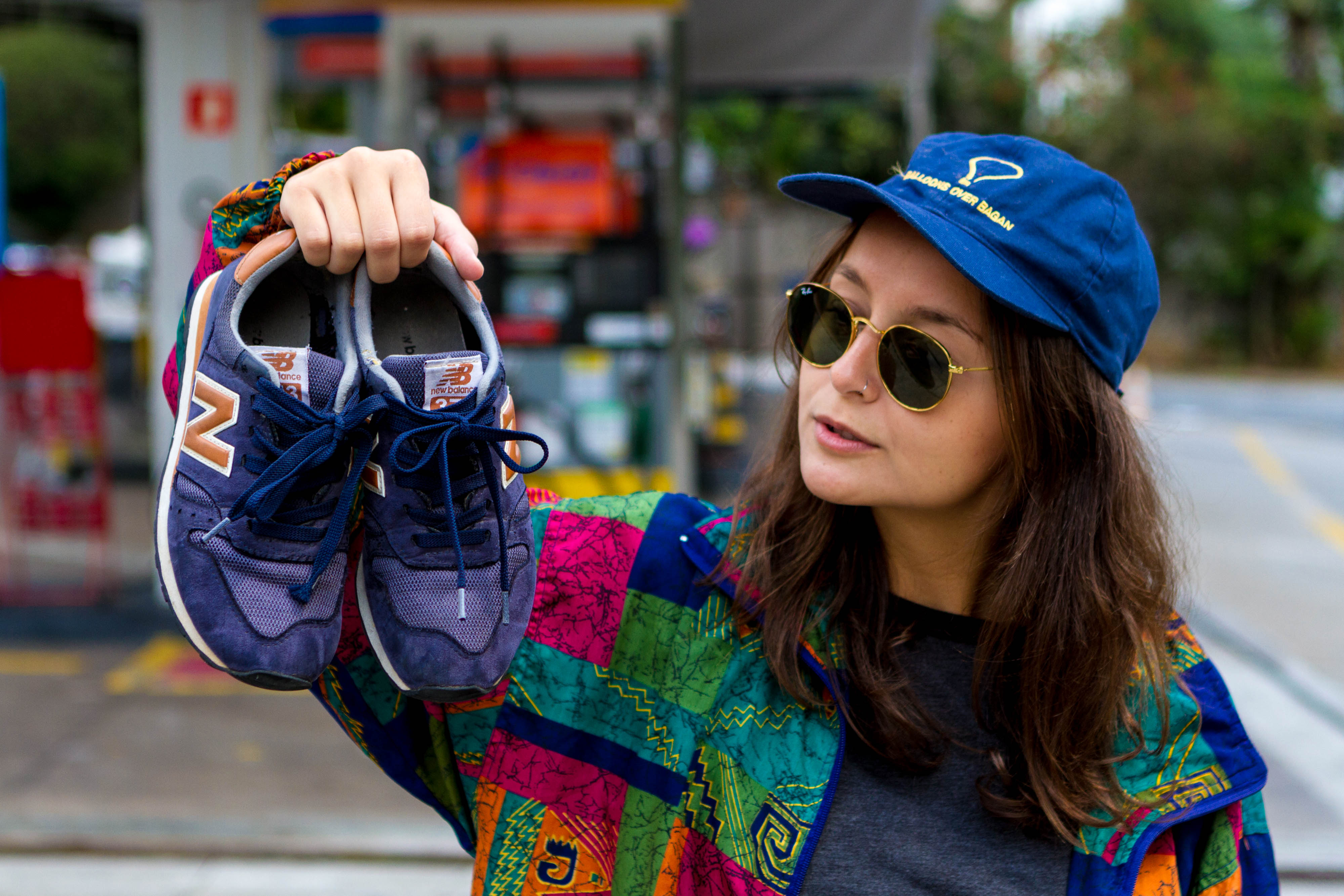 Amanda, what's your relationship with sneakers?
AmandaDude, I don't know i'm not really into sneakers. I just buy them because I like them, and I'm always the only one wearing sneakers everywhere I go. But I'm not like into sneakers, like "oh I really want these sneakers" to me they're more functional. I wear them because they're comfortable, easy, because they're good to walk in. I always have them on at parties, when everybody else is wearing flats. I go to work with them, I always have them on.
And what's your relationship with this New Balance?
AmandaThis New Balance I bought specifically for a two month backpacking trip, i did in Asia. I needed a good shoe to walk in, and that would go with everything, so I only brought him and a pair of flip flops for the whole two months. It has lots of stories to tell because I really wore it a lot.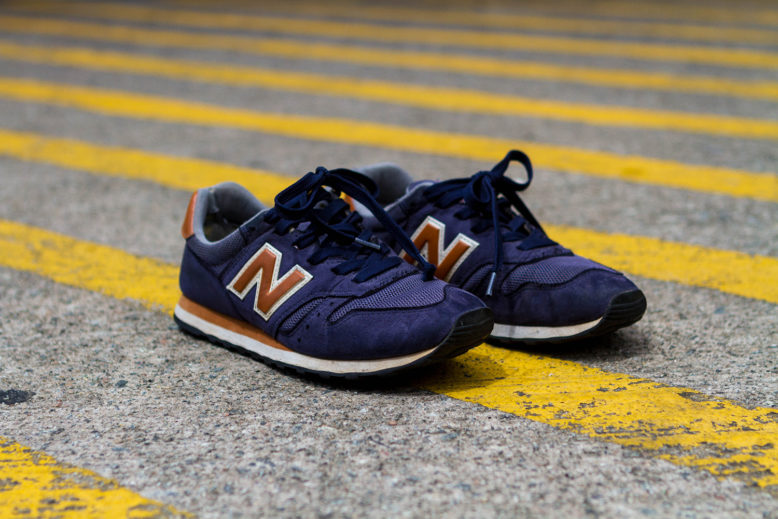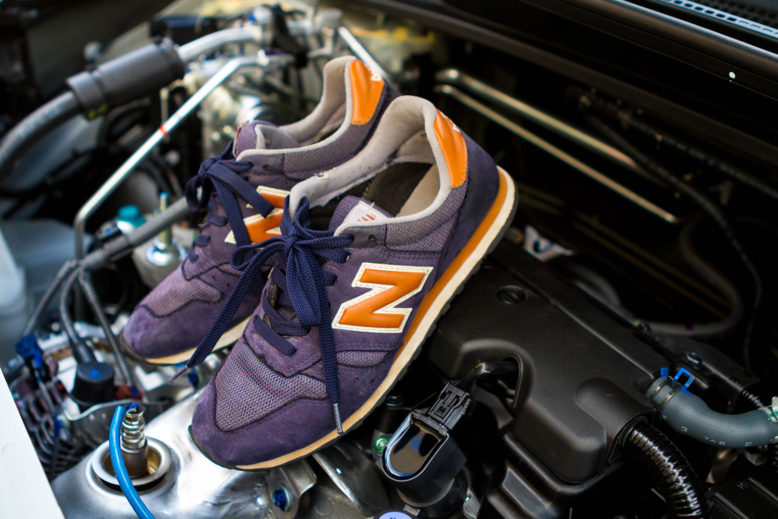 Which one of these stories would you like to tell? Do you have more than one?
AmandaThis sneaker has been through so much, from meditating with monks in the Indian countryside, to running from policeman during protests, it really has a lot of stories.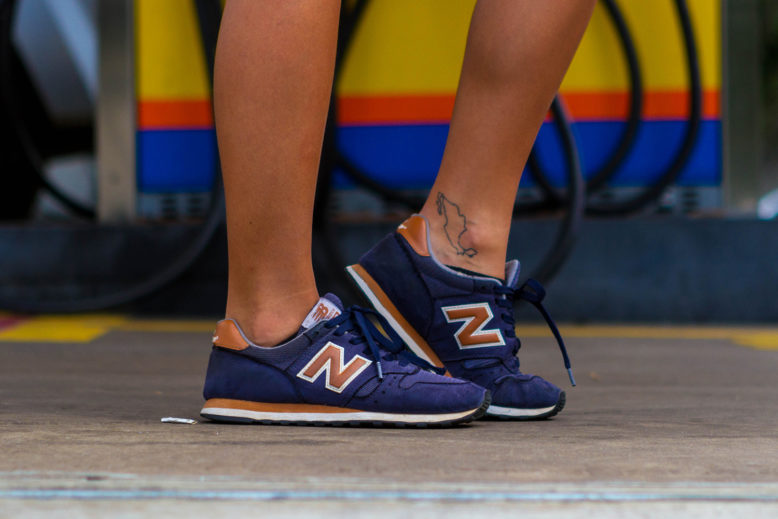 Do you have any specific story to tell with them?
AmandaThe protest story is cool, we went to a "Fora Temer" protest, and out of nowhere the police opened fire, and like always everyone started running, and I was wearing these sneakers. The policeman even pointed the gun at me and yelled "run! Dammit! Run!". And I was choked. (laughs)
So, it also rode an elephant, taught english in India, flew in a balloon, it really has been through a lot.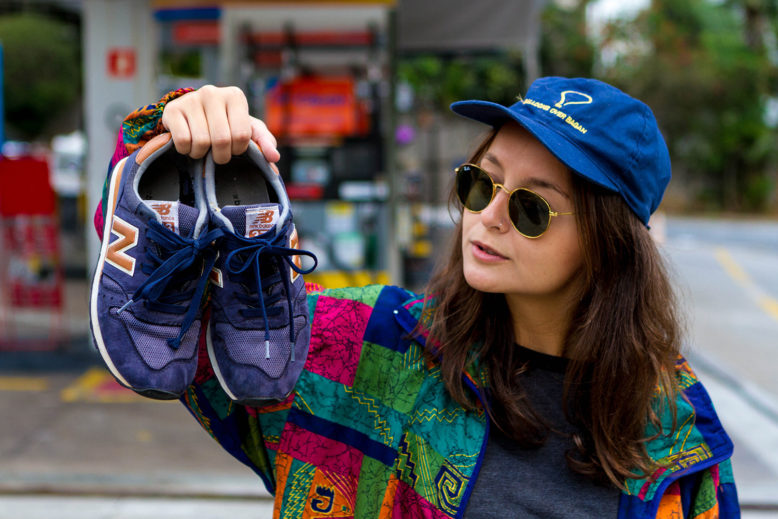 New Balance 373
Bought: 2015
Owner: Amanda Areias
Size: BR37/US8
Photos by: Kickstory