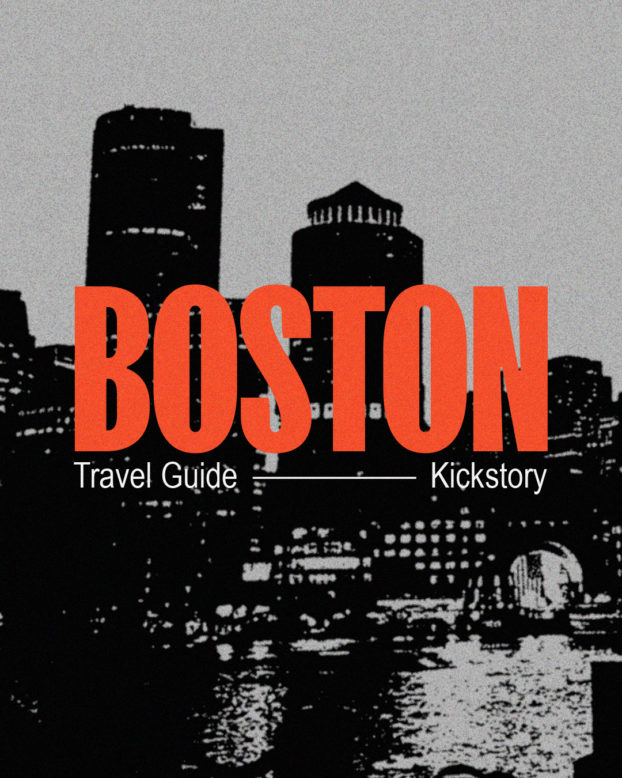 12—15—2022
Boston is one of the oldest cities in the US, it's a college city full of history, art, and sports. Despite being dynamic and full of activities, four days is enough to see most of the main spots in town (or not).
Before you dig in, it's worth mentioning that the tips you'll see here are places we've been to and recommend, but there's still a lot of cool things to do that are worth the visit!
Photos and content: Kickstory
Text: Amanda Bitencourt
We suggest you stay in the Seaport region, the most modern part of the city with a beautiful view. This region is a little further away from the center, so if you like a more bustling area, our tip is the region around Newbury Street – where most of the most relevant shops are located. It's one of the most famous streets in Boston, where fashion, streetwear, and premium items can be found all in the same spot. Not to mention delicious restaurants and cafes.
SHOPS
Bodega located in Back Bay was one of the stores we were most excited to visit. We even interviewed Drew White, the brand's designer, and did a photoshoot in front of Bodega and in the alley next door. A Boston native, this is a super traditional sneaker spot and has been around since 2006. From the outside, it looks like a convenience store, or a local "bodega" but a secret entrance takes you to a streetwear boutique. They have their own products, which are also worth checking out. Important: if you walk by it, you probably won't be able to identify the store, so use this tip wisely!
Canada Goose located inside the Prudential Center mall. Canada Goose specializes in modern winter wear, as well as apparel with excellent fit and quality materials. The coolest thing is that they have a kind of giant "freezer" where customers can go inside to test their products and take pictures. It's worth the experience!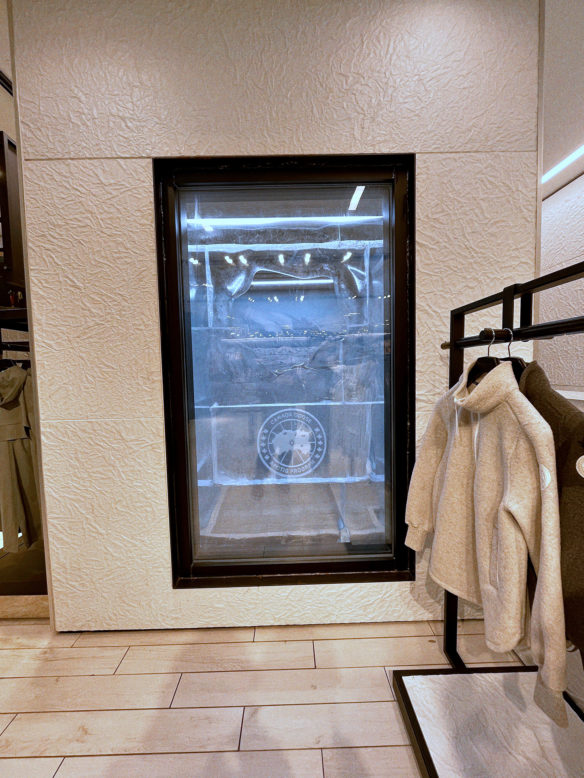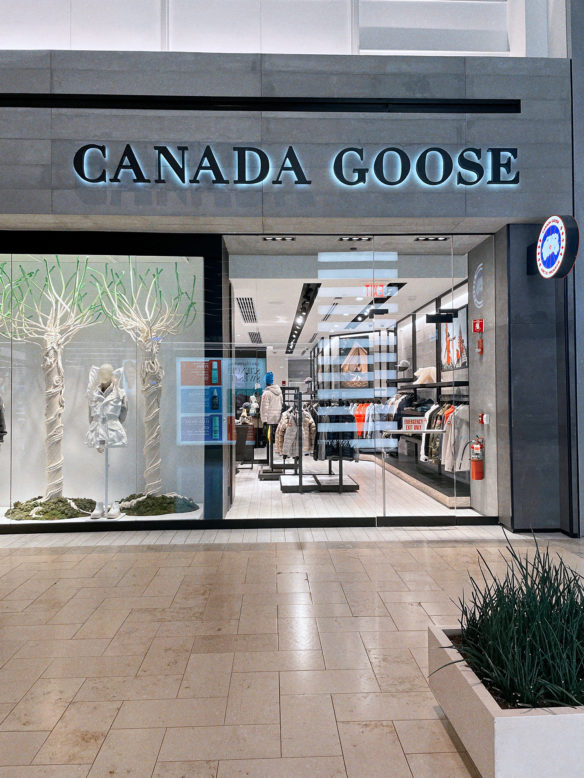 Concepts Also a local Boston shop, it's one of the most iconic boutiques in the streetwear world and also a must-go for sneakerheads around the world. According to the creators, the flagship is "a reimagining of traditional retail models. The layout of the space takes the form of an art gallery, with the aim of generating engagement and exploration in different environments". On the first floor, there are both men's and women's releases, and at the back, a selection of on-sale items and a space dedicated to skateboarding. On the top floor, you can find high-end clothing and special collaborations. The top floor is home to Concepts Cafe, a space with made-to-order drinks and snacks. Be sure to try the strawberry matcha latte, it's the best!
DSW Designer Shoe Warehouse, Lids, Foot Locker, Marshalls, Vans, and others in downtown Boston you will find a large concentration of stores with a variety of options for sportswear, sneakers, and outlets. Marshalls, for example, a great cost-effective department store, which has an entire floor dedicated to shoes. Great for finding your next sneakers at a great price!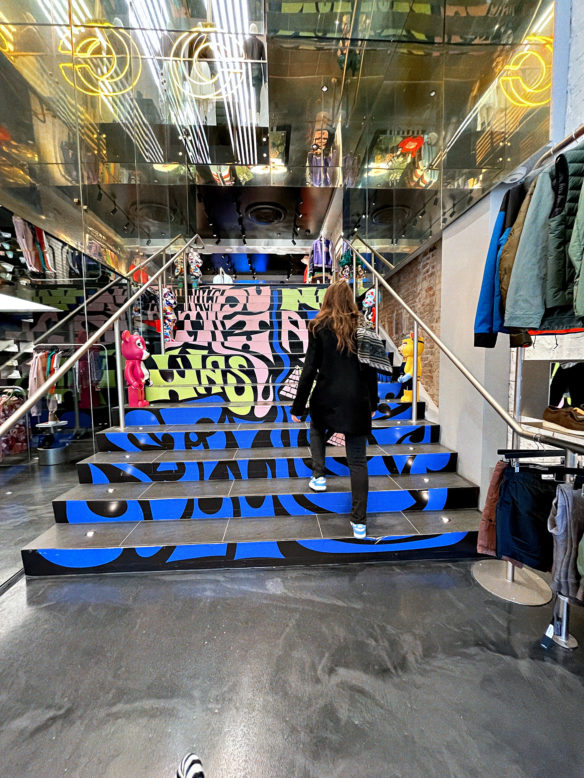 Under Armour also located at the Prudential Center, it's a huge store and has all clothing and sneakers for performance and lifestyle. There's even a spot on the upper floor entirely for on-sale items.
Johnny Cupcakes founded in 2001, it's labeled as the first T-shirt Bakery and according to the Boston Globe website, they're top "Retail Innovators". It is located on Newbury Street and is one of the oldest streetwear stores in Boston. The theme goes beyond just the name and from the outside, it looks like a real cupcake shop, but you soon realize that what's inside the refrigerators are accessories and T-shirts with authentic prints. It's a unique experience.
Sneaker Junkies also on Newbury Street, Sneaker Junkie is an O.G. streetwear store. Opened in 2007, the idea is to bring different sneaker options, but with maximum exclusivity, and at the same time create a sense of family for the community. Do not miss the opportunity, as it is one of the mandatory stops!
GASTRONOMY
Concepts on Newbury Street – just reminding you not to miss the Concepts coffee shop after shopping.
Kings Dining & Entertainment at Seaport – it's worth having the experience of going to a sports bar in Boston. Kings Dining is well equipped with several huge screens showing all the live games that are going on, where you can have drinks, and food, and can also enjoy yourself with on bowling alley, foosball table, and so on.
Which Wich on Newbury Street – mouthwatering sandwiches at a great price. It pleases carnivores, vegetarians, and vegans with options for all tastes.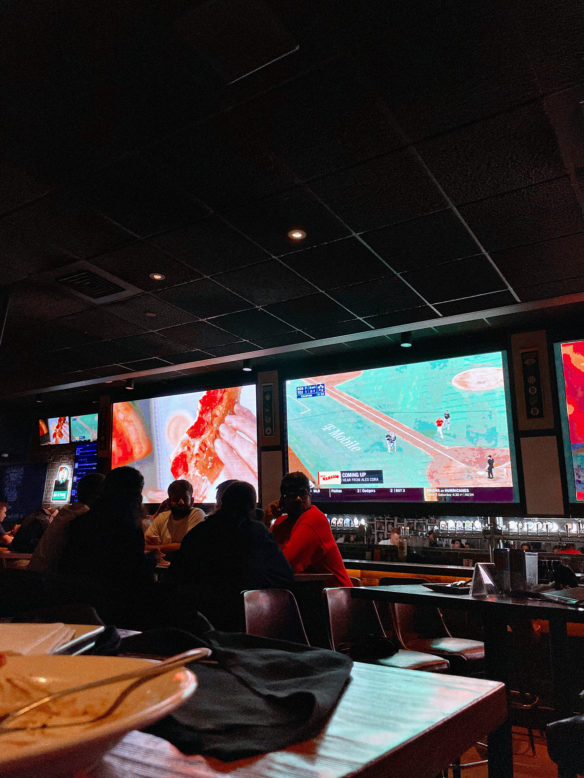 ART & DESIGN
The Institute of Contemporary Art is located at the Waterfront – Museum of Contemporary Art which we think is very worth the visit. The exhibitions come and go, so we recommend taking a look at their schedule, but the museum's collection is also incredible. And just for the record, the museum was born as an arm of the iconic – and that needs no introduction – MOMA in New York. And it has a beautiful view of the Waterfront. Admission costs $20 per person and even if you're not in the mood for a museum, the view is worth the trip.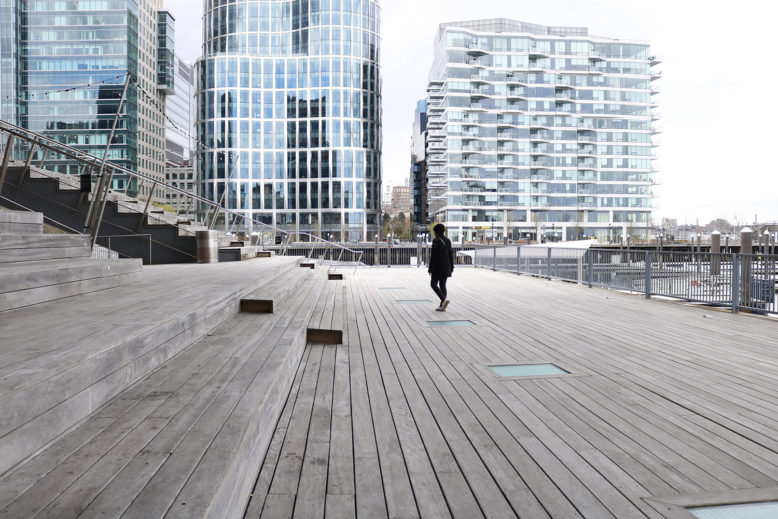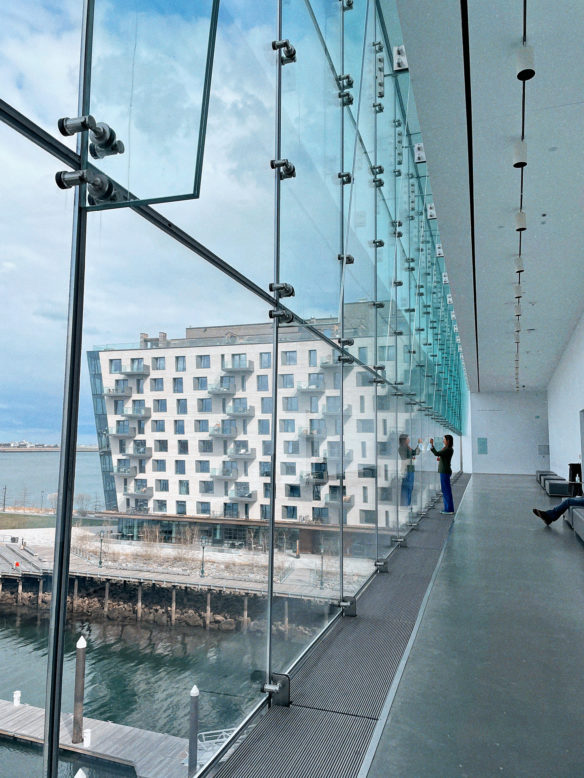 SPORTS
TD Garden home to the Boston Celtics basketball team and the Bruins hockey team – is just one of the many reasons the city is famous for its love for sports. As you have already noticed, this is not the only thing that makes it an attractive destination. A visit to "The Garden" is absolutely worth it. The walking tour around the stadium seems very cool, it's a shame we didn't get to do it. And just to be very clear, if you have the chance you must watch a Celtics game!
Fenway Park o icônico estádio de baseball onde o time Red Sox faz seus jogos. Compensa passar na frente nem que seja para sentir a vibe da região e já entrar no clima de uma típica partida de baseball.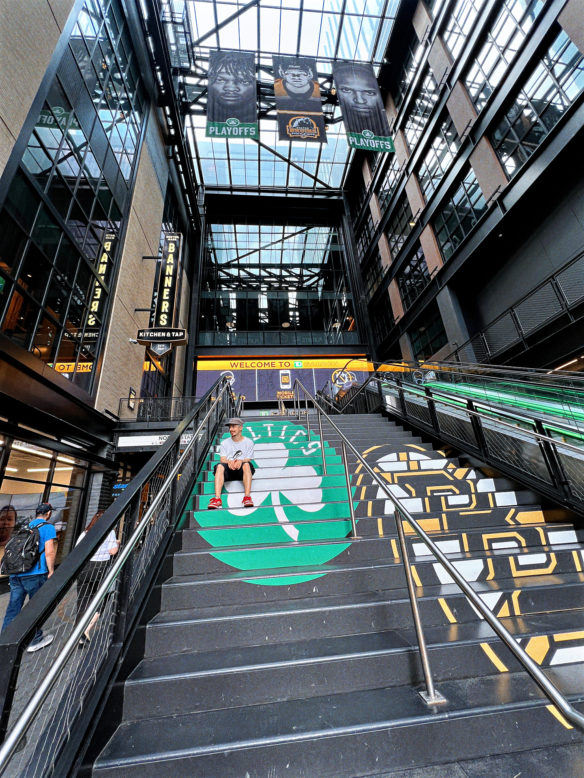 We hope you enjoy the Kickstory TRAVEL GUIDE and stay tuned for the next ones. Now, our last thoughts:
Boston is a good mix between modern and tradition, in addition to being super organized and easy to get around, which helps to explore the city. Take advantage of the fact that it is not a very big city and if you have the energy, you can check out all our tips on foot. Although quite expensive, it is possible to find chain restaurants that are not just fast food, with a wide range of options.
Boston is the center of footwear on the east coast of the USA, where the headquarters of large and important brands such as Reebok, Converse, New Balance, Puma, and others are located. In addition to its flagship stores, Concepts and Bodega foster culture on a global scale.
Since our interviews – you can check them out here – were done each in a different spot of the city, it was possible to see the difference from one neighborhood to another and at the same time have a "non-touristy" view of Boston.