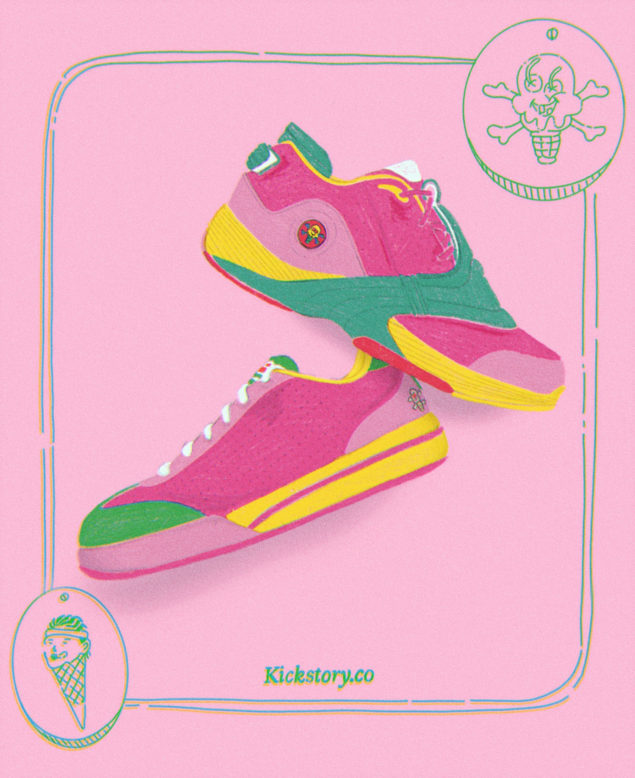 Between 2019 and 2020, Reebok brought back one of Allen Iverson's most iconic silhouettes – The Answer V. Specifically the three colorways in collaboration with Pharrell's BBC Ice Cream. The sneakers received a colorful color scheme and exclusive logo which is custom of the brand, but these colors weren't chosen out of no were.
This was not the first time that Reebok and BBC joined forces to create a shoe. Back in 2005, Pharrell and Nigo joined with Reebok to create their first-ever skate footwear line – the Reebok Board Flip, a sneaker with bright colors and material with insane quality, different from anything that existed at the time. A sneaker made for actual skating that became famous not only by being worn by Pharrell and Nigo but also by appearing on BBC's own Skate Crew's mixtape Vol. 1. And to honor this story Reebok decided to bring back Allen Iverson's famous silhouette in the original Board Flip colorways.
If you like to know more about the Reebok Answer V, be sure to check out our video.