Lucas, what's your relationship with sneakers in general?
lucasI love sneakers! I don't really buy more because of the price, but if I had more money I would definitely have more! I'm from the Vans tribe, but I'm always open for new experiences.
And what's your relationship with this Rata Vulc?
lucasI got this sneakers from my ex girlfriend, and when she gave me, I told her as a joke that I'd use it so much that I'd make a hole in it. And that's what really happened! [laughs] I'll use it until it's impossible to use more, I've created a relationship with it, not only to keep up with my word about the hole.
I've used it for so long that it looks like it has the shape of my foot already. I feel good with it, like, it's almost like being bare foot. It's so used and shabby that it's like pijamas for my feet.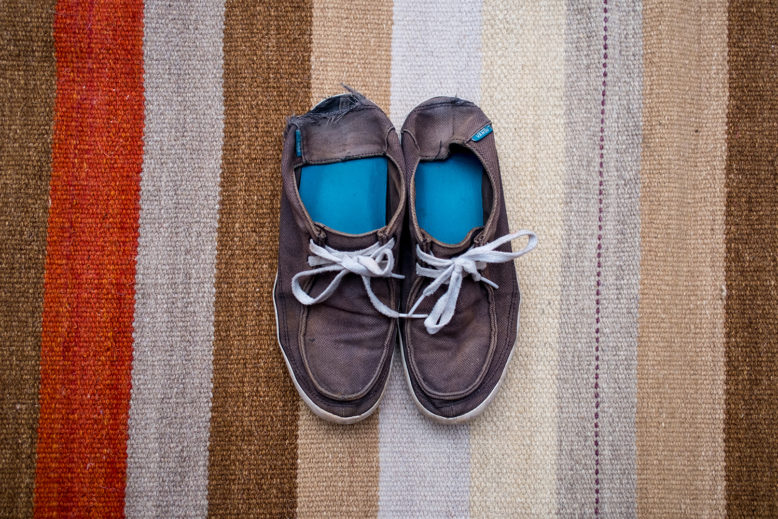 Could you tell me any experience you had with it?
lucasI don't really remember an specific story. But I think it's nice to say that every time I use it, it's like using a flip flops. If rains, water gets inside and my foot gets wet, so I already know that when I put them in my foot, this kind of thing will definitely happen.
Vans Rata Vulc
Black/White Hemp
Owner: Lucas José
Bought: 2013
Size: BR42/US10
Photos by: Kickstory