Natália, what's your relationship with sneakers in general?
NatáliaSneakers are the best kind of shoes ever, because I'm not into more girly stuff. Besides I think they are the most comfortable to use in the day by day and I can use it anywhere I want, that's why I use them so much.
And what's your relationship with this Vans?
NatáliaThis sneakers in special I always wanted to have because I saw you wearing Vans my entire life [Editor's note: I'm her brother]. And them when I got older and my feet had the size to wear one of them I just went for it! The black color is a choice of mine too, I love this color so much, I already had five of them because, again, It can be used anywhere! I love to go to parties with it, even though it has a hole, and this makes my mom very very mad.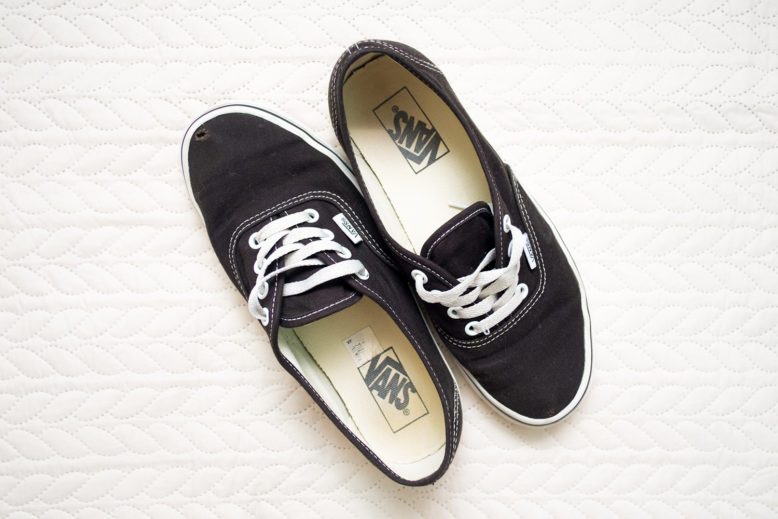 Vans Authentic
Owner: Nat Cury
Bought: 2015
Size: BR36/US7
Photos by: Kickstory