Cristiano Gonçalves, aka Oamis, works at @youridstudios and collects sneakers since before the term sneakerhead arrived in Brazil. He told us about his relationship with sneakers since his childhood, why the name Oamis and even the relationship with his sneakers and graffiti.
"My name is Cristiano Gonçalves aka Oamis, I'm 35 years old and at the moment I work at Your ID Studios over at Benedito Calixto square. I really like sneakers and I collect them even before I was introduced to the term sneakerhead. I used to buy a lot of stuff over at Galeria do Rock, back them they were the only place you could get these different sneakers because at that time it was really hard for good sneakers to get to Brazil, you had to work something out to get the ones you wanted. In the last 4 to 5 years the whole sneakerhead thing got stronger, we started to get more stuff here. We would never have imagined that we would get here in Brazil sneakers the had released only a week before abroad, now it's easy to collect sneakers,   in a week you get like 3 or 4 dope releases, nowadays it's much more accessible."
Does Oamis mean anything?
oamisIt's my nickname reversed when I was a kid my brother called me Simão, and that nickname really stuck to me at school so I just went with it. When I started to do graffiti I reversed it because when I tagged the school the dean would always know when it was me. So I started doing it backward and no one could understand it. It's my graffiti codename.
And this nickname stuck with me till when I started collecting sneakers, all the people that I've worked with know me only as Oamis. My wife even says that "when someone calls you Simão I know it's someone from when you were younger".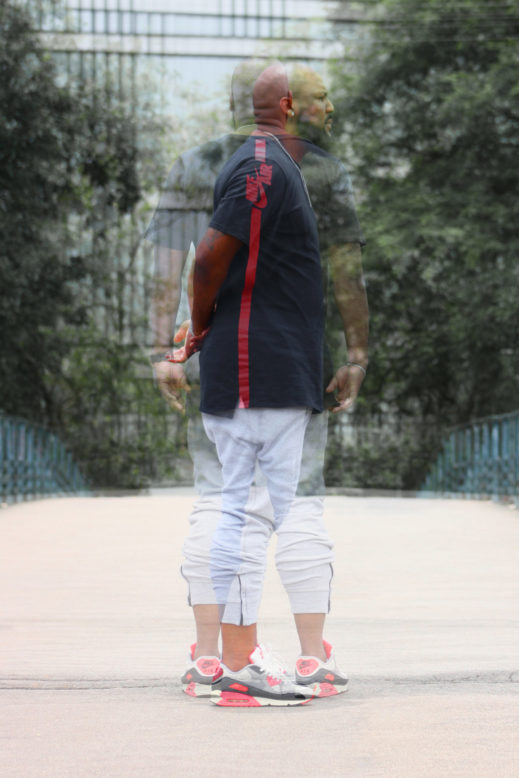 And Oamis what's your relationship with sneakers?
oamisIt's a lifestyle, it's something I started to buy because when I was young I couldn't afford it, that's the real story I have with my sneakers. My dad didn't have the conditions to buy me good brand sneakers, it's so that my passion for the Air Max 90 comes from those times, since when they dropped I wasn't able to buy them. When I found out that they were going to be re released I went after them.
When exactly did you start your relationship with sneakers?
oamisWhen I started working to get my own money back in the early 2000s. I started to work and go after the things I wanted to have as a kid. I didn't focus on saving money to buy a specific shoe, I would go to the outlets and if they had some cool sneakers, I bought them, with me there was no  "I want that sneaker", I bought those I thought were cool. Even so, I have several different models of all brands, I hardly buy a sneaker because it's hyped, I'll buy what I like.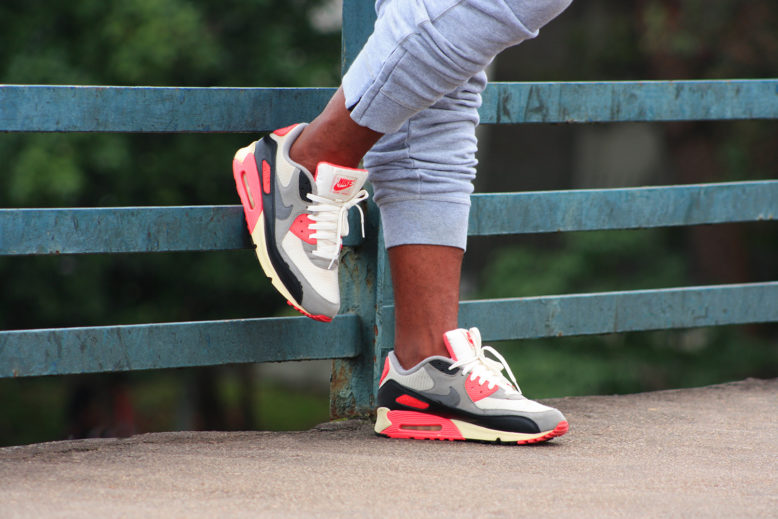 Why did you choose this Air Max 90 Infrared Vintage for this photoshoot?
oamisIt's a model from back in the day that I wanted to have, exactly the Infrared, the first Air Max 90 I wanted.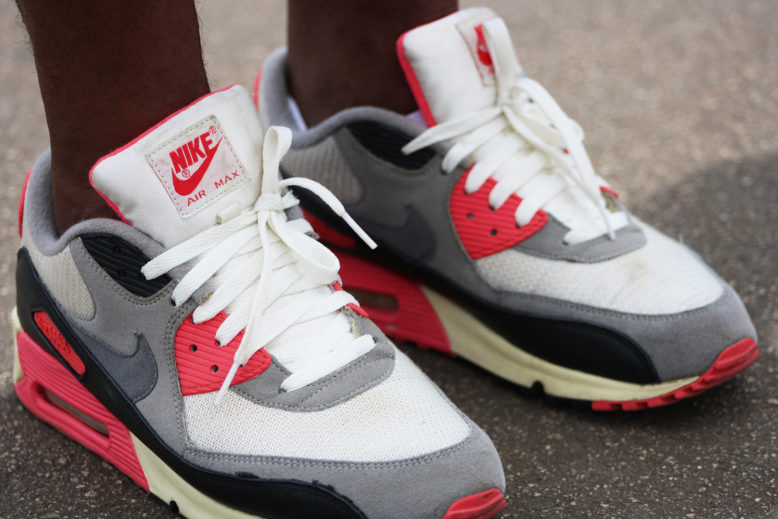 With which sneakers do you do graffiti?
oamisI had crazy Nike SB, it was gray with black and green, it was pretty dope. One day a friend of mine was graffitiing and dripped paint on them. So I only used them to paint, I used them for 5 years just for graffiti. When I stopped painting, I threw it out and nowadays I don't have a substitute.