For this second PUMA Rider interview, we talked to Olivia, who since she was a kid, wouldn't wear anything besides sneakers. Her passion came from the skating universe, and evolved, until someday she found out that there were many other people like her, who love sneakers and all of its culture. Olivia also told us her path in becoming a filmmaker and the battle it takes to express her vision and individuality in her work.
This interview is part of the #NoFilter campaign, in which the new PUMA Rider shows life as it is and colors as they are.
"I'm Olivia, I'm 28 and I'm a filmmaker. I was born and raised in São Paulo and I really like the cultural and artistic diversity that a big city such as this one has to offer. I try to keep exploring all this in the way I can and I really value all the encounters I have amongst these millions of people."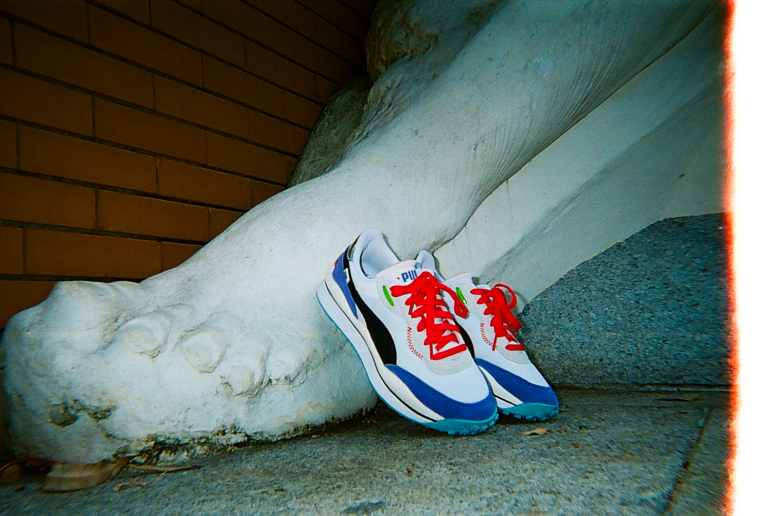 What was you path as a filmmaker? How did you get to know and get close to this line of work?
oliviaCinema and videomaking in general, always made me curious. Since I was a kid, I would annoy my parents to use our camcorder, I liked to film our vacations and also to create stories to tell at home. And that's when working with a camera made it to my "what would you like to be when you grow up" list, along with architecture and design.
When I was finishing high school, I wanted to find a way to deepen myself into it to find out if I really wanted to pursue that. For me, it didn't make sense to spend 4 years finding out what I wanted, and I wasn't even sure if I wanted to go to college, I was never really aligned with traditional learning methods. So I went to an intensive cinema course, which was a turning point for me.
I got out of there with the idea that to work with filmmaking, you need a lot of practise, and that I needed to work in this area and not necessarily have a degree on it. But my mother insisted on me going to college, so I studied Digital Design – that was an area that I really enjoyed and imagined that it could be complement to video somehow. Back then, I got an internship and went to work for post-production company. I fell hard inside the area through editing, but soon, I saw that I didn't want to be there, I always enjoyed going to set
I dropped out of college and quit my job, got some money and went to Los Angeles to do a free course focused in filmmaking. It was a good experience, it was well structured and also had all that hollywood dream shine to it. I stayed there for 6 months and, when I came back, I continued working with editing, but started focusing on camera. I even did a lot of clothings/sneakers release events. Back then, Popoh helped me a lot, I used to work with him.
So I was naturally growing and developing in the area, and started working with content. For almost 3 years I was part of the video team in Abril Publishing Company, producing video for all of their magazines in a 4 people team. It was kind of insane, but a really great school for me, because I learned a lot by creating and developing such different formats in such little time.
Since I left in 2016, I became a freelancer and work with many brands – from clothing brands to food, through cosmetics, dance, sports, everything. It has been a nice path to trail, but now I'm migrating to establish myself in bigger and better-structured projects as director and photography director – in which I have studied more intensively since last year.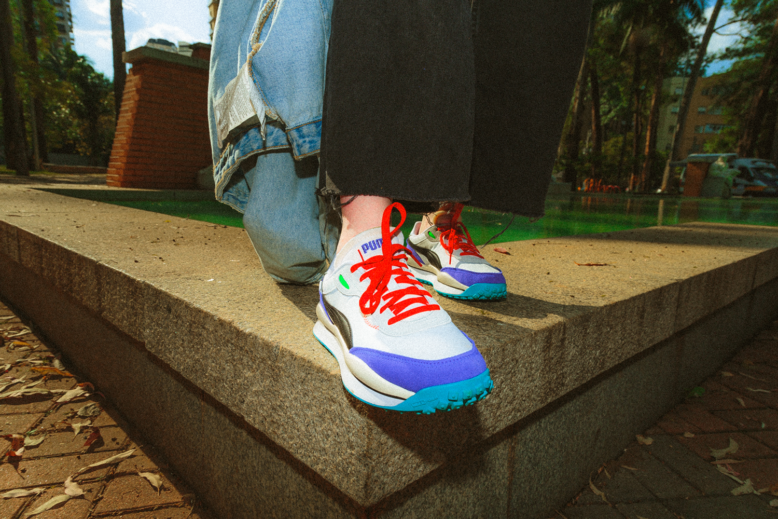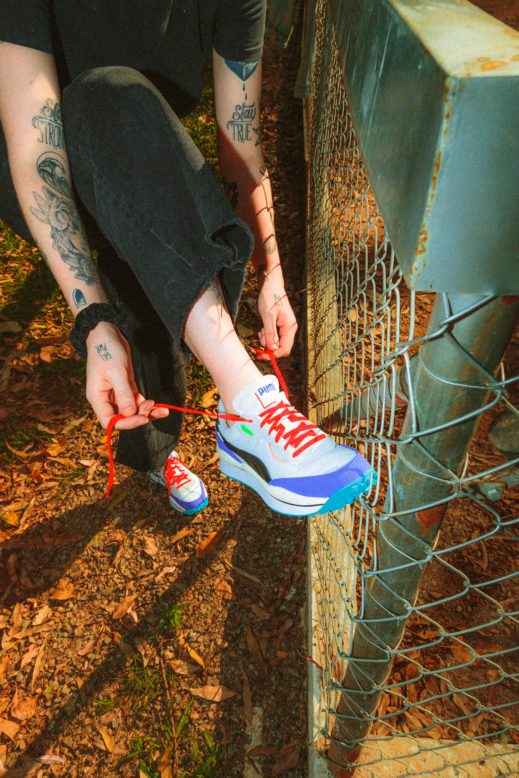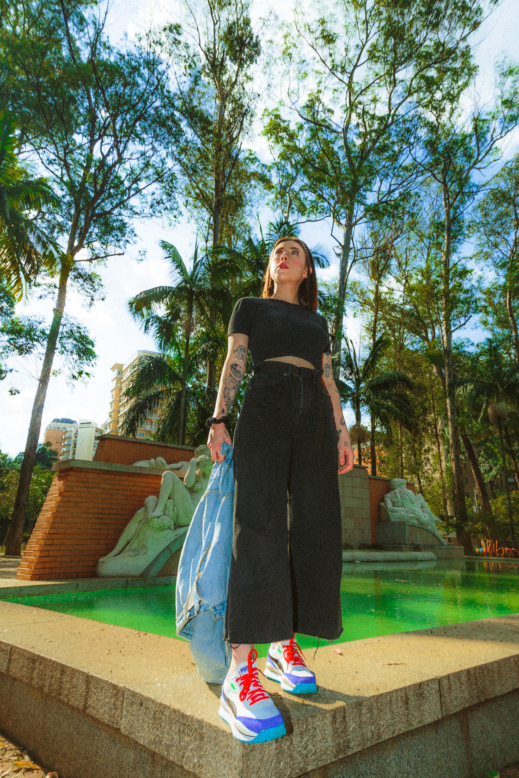 For this project with PUMA, we selected four people that are very authentic at what they do and in their work. How do you show your individuality through your work?
oliviaIt's a challenge. In the circle I live in and work in, not only do we consume a lot of information, but everything is a rush. It's important – especially during more intense jobs – to give yourself a break, to breathe and remember who you are, what you like, what you don't like, what you believe in, what you want to show in that project, and how you'll accomplish it.
At the same time, I believe that a lot of video productions and cinema, in general, is a collaborative job. I think that the ideas shape themselves and evolve when shared and built with other people. So I don't really have that "it has to look like me" mentality, even because I think that we change a lot through life, our references, and our tastes. In the end, I only wish that it's fun to do, for everyone and that I manage to tell the story in the best (good looking) way possible and accomplish some personal purpose – but I confess it's a hard combo, we can't always get everything.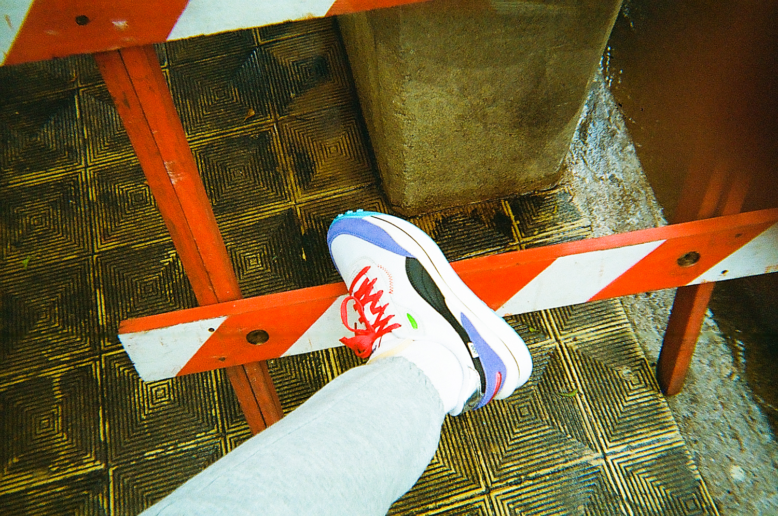 Besides your job, do you have any hobbies?
oliviaI watch a lot of series, I like to explore new things in town and I love to cook. Cooking says a lot about my way of taking care – of myself and others.
I also really like traveling and have been living a recent reconnection with nature, in some sort of way. I spent my childhood living in a house, with my feet on the grass, but since I turned 21 I've lived in buildings. I deal daily with the anxiety, and the city's rhythm can make you go mad, I feel the need of going back to the silence and into the woods, so I have been escaping to my mother's house in the countryside.
I'd say these are my hobbies – traveling, cooking, watching series and movies, consuming content from subjects that interest me – music, streetwear, cinema, tech – and exploring restaurants, bars, and new expositions in town. Oh, and I also have been enjoying gathering friends at home to play board games.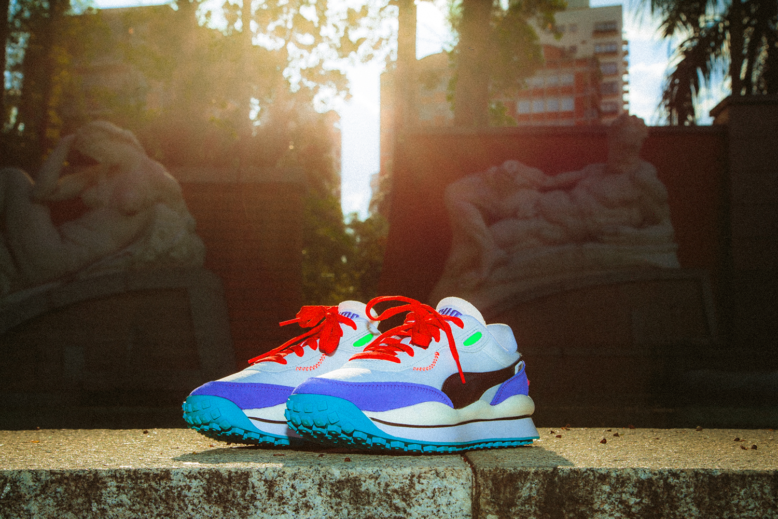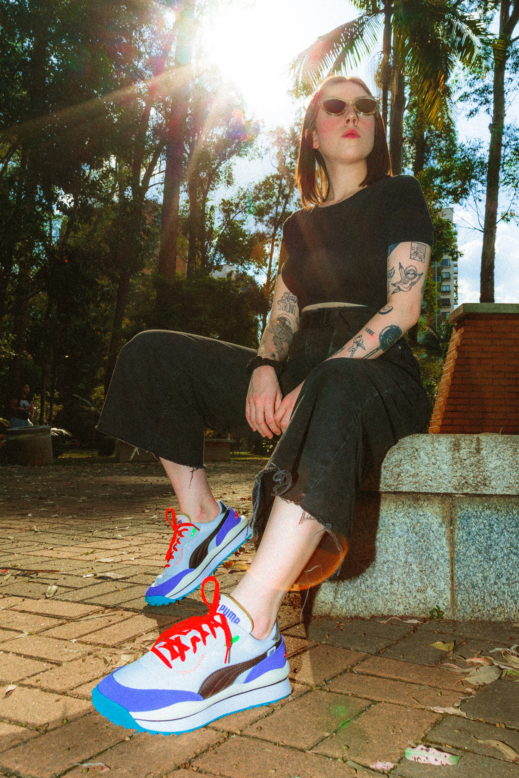 "I met my boyfriend because of sneakers. So now we've joined our addiction. But since we started living together we've gotten better with the amount we buy, because we pull each other back to the ground, since we have other priorities, what we buy is much more focused."
At what point did you realize you liked sneakers?
oliviaI always liked sneakers, my mother couldn't make me wear sandals or other shoes when I was little, I'd only go out in my sneakers. The highlight of the year was when we'd go shopping for new sneakers. It felt wonderful to see myself surrounded by so many possibilities.
When I was around 10, I started really getting into skateboarding and consuming skate sneakers, such as DC, Etnies, éS, Emerica, DVS. And I'd end up wearing the ones they had here in Brazil, like Qix, Reef. I also watched a lot of R&B and Hip-Hop videos, and it instigated me to want to dress like that and wear those sneakers. I didn't really have anyone to share my interest with until I found out about SneakersBR, I think in 2010/2011 and a world opened up for me. I started to better understand the story behind the models, the ones I liked the most, so I joined a group here and there, made a couple of friends and there was no turning back.
I met my boyfriend because of sneakers. So now we've joined our addiction. But since we started living together we've gotten better with the amount we buy, because we pull each other back to the ground, since we have other priorities, what we buy is much more focused.
Nowadays it is hard to compete to get a pair. Last year was very frustrating for me because both of the sneakers I wanted the most, I couldn't buy. And I lost some of the interest, too.
And what is your relationship with PUMA?
I always liked the Suedes a lot – which for me is one of the best-looking classics. And I love the Blaze of Glory's silhouette.
I really wanted the Shark baits, but it didn't come to Brazil. And in 2016 they announced they would sell the Blood Bath here and I went and stood in the line, as the only woman, to buy it. It was a cool experience, I remember getting home at 8 a.m. and my mother asked me where I was. I told her "buying sneakers", and she said I was crazy.
I also have a PUMA Blaze of Glory Soft, that I ended up buying on eBay when I was in NY. I also really wanted a Puma x Fenty Creeper, which back then was insane.
Another sneaker that I love and ended up getting after they released was the Puma Clyde x Patta. I went to Mexico thinking I wasn't going to buy any sneakers, but João and I walked by this store, went in to see the clothes and when I looked down I saw a pair. And it had been a while since it was released. It was a size bigger than mine, but I ended up getting it anyway. I really like it, especially the color distribution. It is one of the sneakers I use the most.
And what did you think about the PUMA Rider?
oliviaI really liked it! I think it is super comfortable, with a good choice of materials and I love the color combo. I'm using it a lot, it's going to end up being a beater for sure. I'm happy!
Puma Style Rider Ride On
Given in: 2020
Owner: Olivia Lang
Photos: Deko