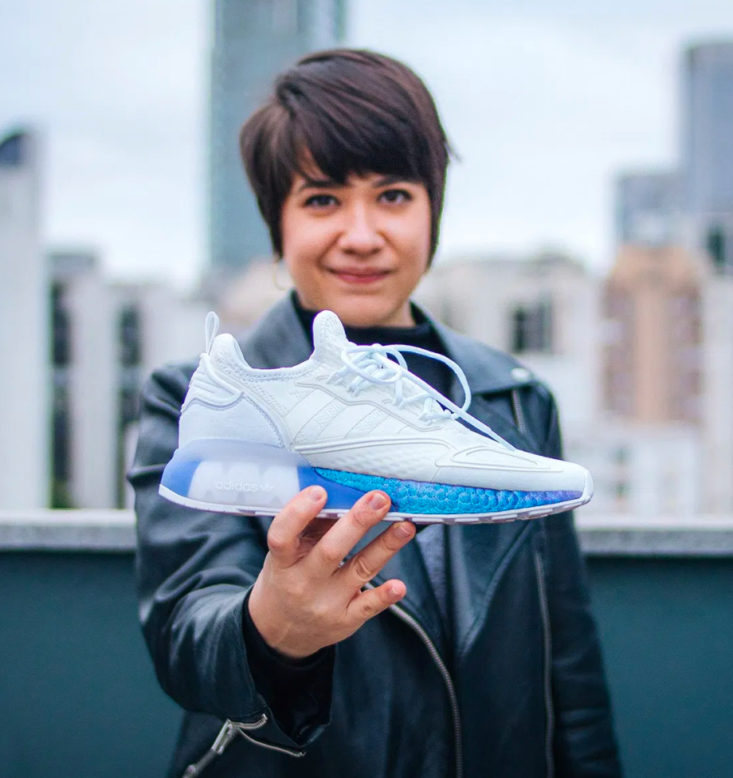 So, here we are at the end of our series of interviews in partnership with SneakersBR and adidas. For this last interview, we sat down for a chat with a member of SneakersBR herself, co-founder of Wsneakersbr and someone who fell in love with the comfort of the ZX line – Thaiz Alvarenga.
The ZX series celebrates 36 years since its first release, and has remained one of the most iconic lines of adidas, having gone through countless moments in history, from different types of runners to various musical scenes: the ZX family, which this year has added another silhouette to its iconic sneaker line, the adidas ZX 2K Boost.
"I'm Thaiz, I work in advertising but only career-wise, because I have a degree in fashion design, despite never having worked directly with fashion. And I'm part of the SneakersBR team, I'm the co-founder of WSneakersBR, which is the female branch of SneakersBr. Besides that, I also produce and present the Calçando Histórias (Wearing Stories), which is the SneakersBR's podcast about stories of the models we like".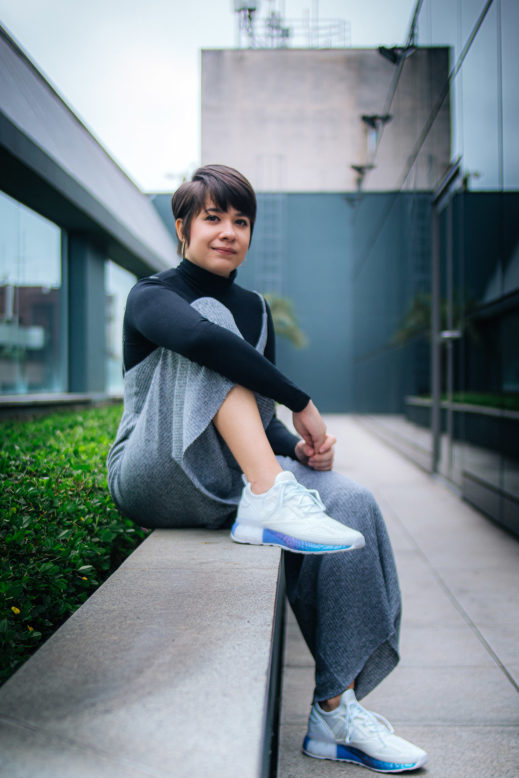 You do lettering and calligraphy work. How did you get interested in this universe?
Thaiz When I was a kid I'd always do different handwriting styles in my school notebooks. I'd do big letters, small letters, round letters, letters like this, letters like that, my mother even joked about it "this is a personality disorder, you can't have so many handwriting styles" (laughs). I started looking into lettering, and I started copying it – I bought some brush pens, it was easy, and I started doing it. It was always effortless, so it turned out to be a natural thing for me.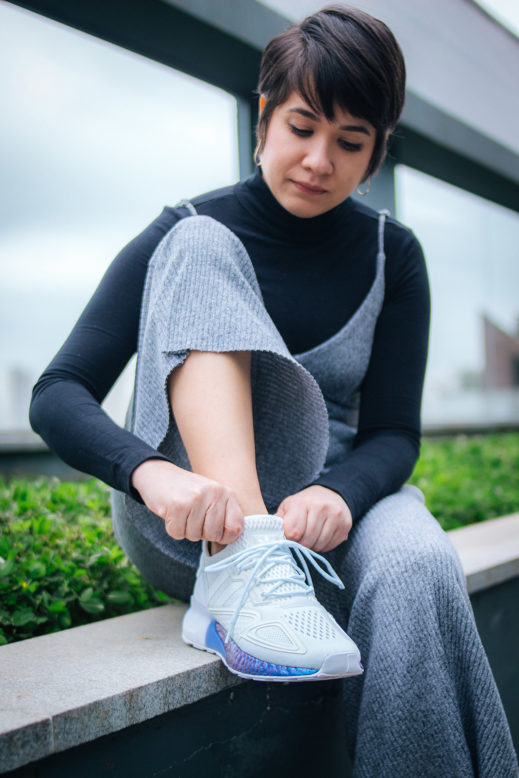 Today you are part of the SneakersBR team. How did you first learn about the channel?
Thaiz I found SneakersBR through Guisigner. We hung out together and it was through him that I understood what sneaker culture was. And then I got to know the SneakersBR team, and I became friends with Ricardo and so on. At the beginning of 2018, we were at a sneaker event, and we were annoyed at how girls are treated at such events – by the way, missing events, right? (laughs). And we said "the presence of women in this boys club is long overdue", and then Ana and I made a pitch to Ricardo, and that's how W was born. We gained space at SneakersBr to talk about women's sneakers, sneakers for small feet which are not always only women's. Abroad we already had Hypebae, and some platforms building women branches, we followed the trend. The work is very cool, we really like what we do. 
At the beginning of 2019, I also started working for SneakersBR writing on the boys' website. And I've been there ever since, writing every day. Participating in videos, podcasts, some projects, it's always a lot of work and a lot of cool stuff.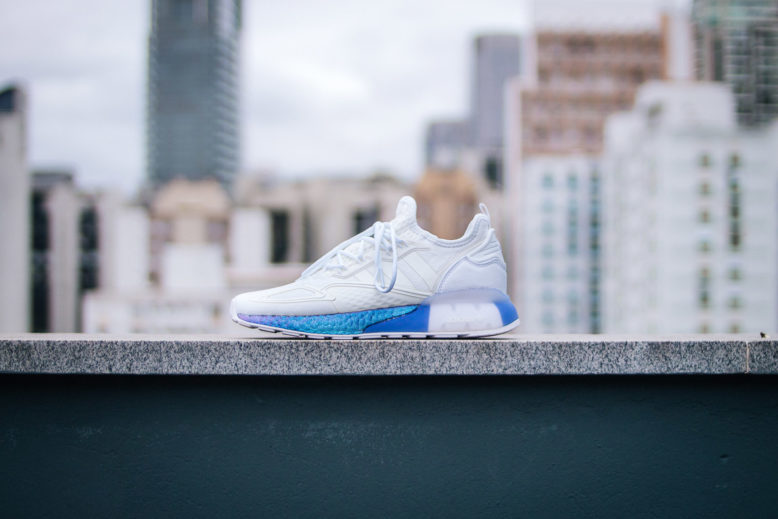 For both platforms, you produce several types of content such as videos, podcasts, articles for the websites, print magazines, etc. Which of these contents do you enjoy making the most?
Thaiz Writing is my thing – I work in advertising, I'm a copywriter. I really like writing for the website but it can easily turn into a routine, you know?
So I think what I like most is to produce the magazine, which is a sporadic thing, we publish once or twice a year.  It's very cool, I had some articles featured in the last editions. I also like doing the podcast, Calçando Histórias (Wearing Stories) mainly, because it means diving into the story of the sneaker, researching hard, seeing what matches and what doesn't. Writing a huge script because an entire Word page is only 2 minutes worth of recording time, so you have to write a lot (laughs). And it's an entirely narrated podcast, you know? So it's, I don't know, 14 pages per episode for a good time. The preseason turned out a little shorter, the episodes are on average 13 minutes long, that's about 7 pages. But ideally, it should be about 10 pages for it to have a good length.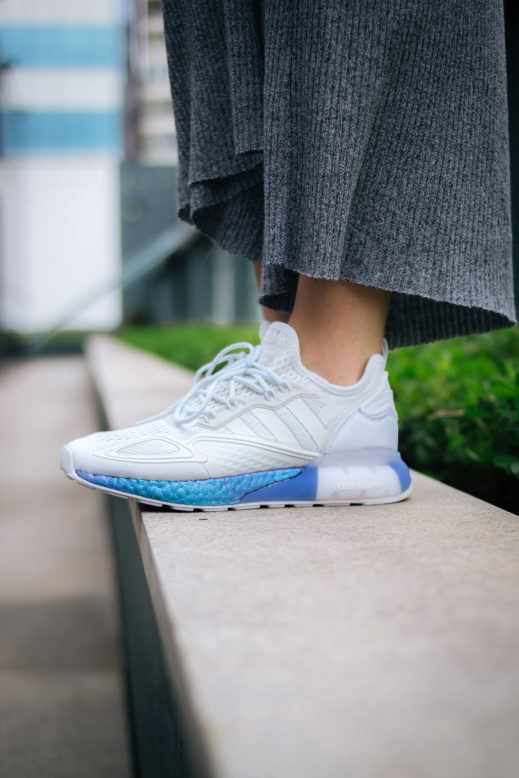 Working in this world of sneaker culture, we end up going through very cool experiences. What opportunities has working with sneakers brought you?
Thaiz The coolest was probably in 2018 when I got to cover ComplexCon. for SneakersBR. I interviewed Allen Iverson, I could only ask him one question. I did an extensive research to come up with my question, I watched a lot of stuff on Netflix, Youtube and stuff. And it was very cool because we arrived at the hotel, we entered a meeting room with a table, he sat on one side, we sat on the other and each one asked a question. Reebok took some people from Latin America and had a PR person there, so there were, I don't know, half a dozen people. It was a very intimate thing, it was really awesome. I was in Santa Monica for only 2 or 3 days, I was there just for the event really, I barely got to see the city, but man, what an incredible experience.
What is your relationship with sneakers in general? Do you remember the first time you bought or got a sneaker that you really wanted?
Thaiz I've always liked them, always worn then. The first sneakers I was very excited to have, was one that my father brought back from a trip, I was 7 years old. Only the sneakers were too big, I was able to wear them only 2 years later (laughs). I was really anxious to wear them, and when they finally fit, I wore them until the end. And throughout the years I've had this sneaker repeatedly, in fact I have one today. 
And I've always paid attention, always liked them, but I wasn't so attached to brands, I didn't understand sneaker culture. I liked and used a lot of skate sneakers at the time that I met Gui. My mind really opened up when I learned about everything that was behind the culture, so much so that today one of the models I like the most, the retro runners, was a sneaker that I used to look at and say "you can't wear that. I spit up and fell back on my forehead (laughs). My thing was Vans, I used All Star a lot, those low cut sneakers,  I liked skateboarding sneakers a lot. Today it's the thing that I have the least of, are skateboarding sneakers. I have just a few. How about that, right?
"What I like a lot about the ZX family, at least about the ones I own, is the comfort. I know that comfort is a very personal thing, but for me it matters a lot. Besides, it has a look that I really like, because today I' m really into retro runners. For me, look comes first, and confort comes second, no doubt."
You are participating in the ZXpedia campaign with SneakersBr and adidas and had the opportunity to receive the adidas ZX 2K Boost that we photographed today. The iconic ZX family was born 36 years ago and until today are very relevant silhouettes. What do you like most about the ZX family, and what does it represent to you?
Thaiz The first time I came across ZX was those Farm's ZX Flux. I was like, "ZX, what is that model I've never heard of? What's that?". The name stuck in my head, but it eventually faded. It's funny that I don't even have any connection to Farm, I just got attached to the name because I had never seen the model before. Anyway, last year Torsion was turning 30 and the ZX family started coming back, and I got one! This is one of the most comfortable sneakers I own, I liked it a lot. After that, I got others, I have this adidas ZX 4000 here that I like a lot, it looks like a little shoe. And now, I have the ZX 2K Boost, in this colorway that is beautiful, I think it's the most beautiful one of them all, at least in my opinion – which is what matters, since I'll be the one wearing them (laughs). But that's it, I learned about ZX through the ZX Flux, I was a little curious about what it was, but I really got to know more about it last year, since that's when they really started making a comeback.
What I like a lot about the ZX family, at least about the ones I own, is the comfort. I know that comfort is a very personal thing, but for me it matters a lot. Besides, it has a look that I really like, because today I' m really into retro runners. For me, look comes first, and confort comes second, no doubt.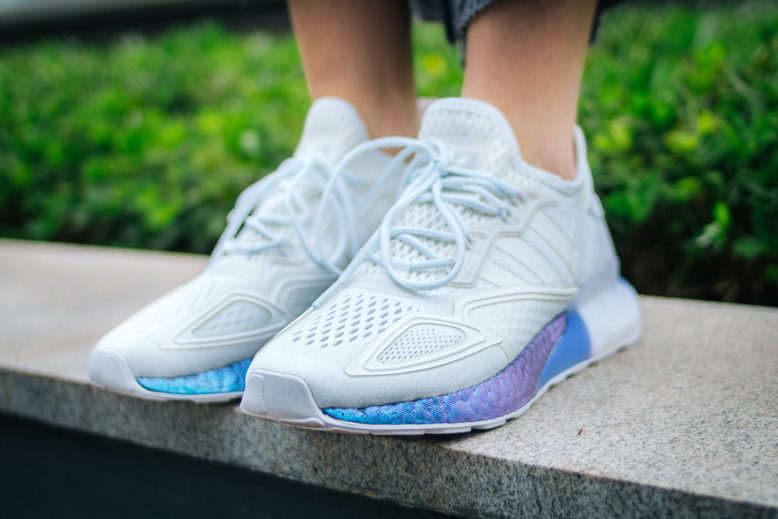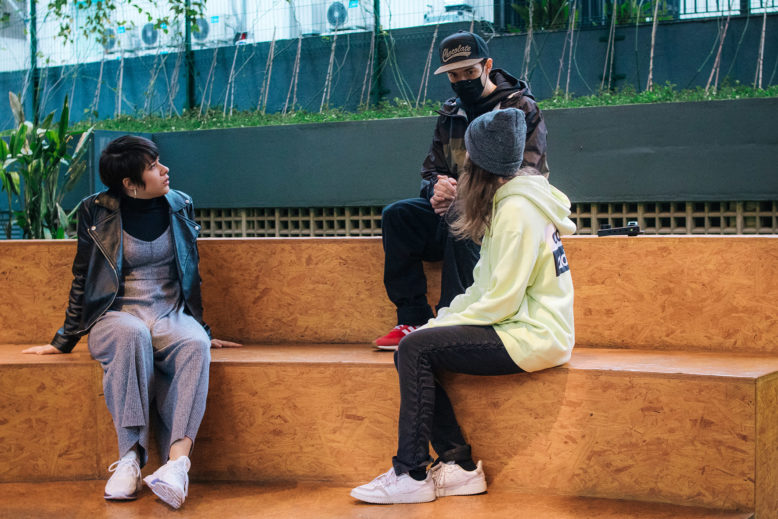 The "A-ZX SERIES" has 26 ZX releases: from A to Z. Each letter is a diferent release and each release of the A-ZX SERIES is a different collab that brings ZX references from adidas archive. So far, which ZX have you enjoyed the most?
Thaiz I really liked the Lego one. I'm not sure if I'd buy it, but I liked the way they translated it into the sneakers. And I also liked the National Park Joshua Tree very much, I thought the combination of colors were very beautiful, one of my favorites so far. And there's still a lot to come, right?
And they haven't even released half of the series. What good things do you think we can expect?
Thaiz I'm bad at guessing, but they've already given me some spoilers. It seems that the letter "M" is something very interesting, I'm very anxious to see what it will be. Hang in there, mysterious (laughs).