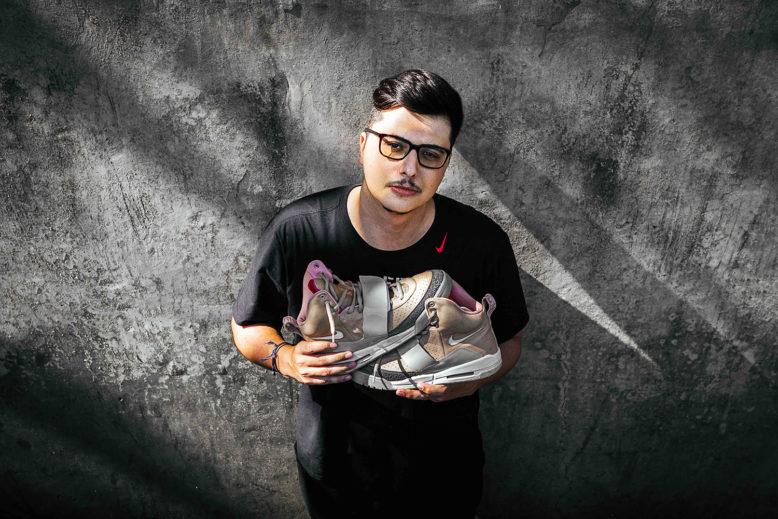 Tiago Borges is one of the members of the @snkcult portal, a platform that shares news about sneaker culture in Brazil. From his collection of over 100 sneakers, he shared with us the story of his grail – the Air Yeezy 1, that's hands down the most coveted sneakers to ever appear here on Kickstory.
"My name is Tiago, I'm 27 years old, I'm an architect and now I work for Sneaker Cult with sneakers making and writing content, taking photos and making reviews."
Tiago, what's your relationship with sneakers in general?
tiagoI remember liking sneakers since I was a kid – and that's counting soccer cleats, skate shoes, anything type of shoes I identified myself a lot. I remember I wanted to have different cleats to play in each day or a bunch of sneakers to match my outfit. When it comes to getting dressed, the first thing I always choose is my sneaker. It stopped being just a functional thing – what I'm using is very important to me and I variate according to my mood.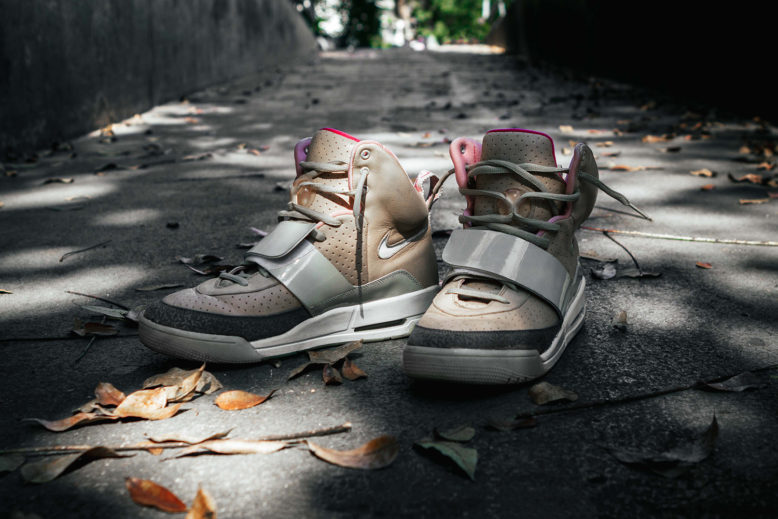 Tell us a little bit more about how you came to like sneakers so much.
tiagoSo, I always really liked soccer cleats but when I was 14 I started playing basketball and I wanted to wear the same sneakers as my idols – sometimes I would watch the games just to see what they were wearing. It was at this time that I started to get really get involved with sneakers, and even though I didn't have the money to buy them, I always wanted to have them.
And what's your relationship with this Air Yeezy Net?
tiagoI think this was the first sneaker I really wanted to have, since its release when I saw reports that the Air Yeezy would come to Brazil. I couldn't afford a sneaker like that at that time, and since then I would look up photos on the internet and follow its price on eBay- there is still a Net Net my size on eBay that I follow till this day.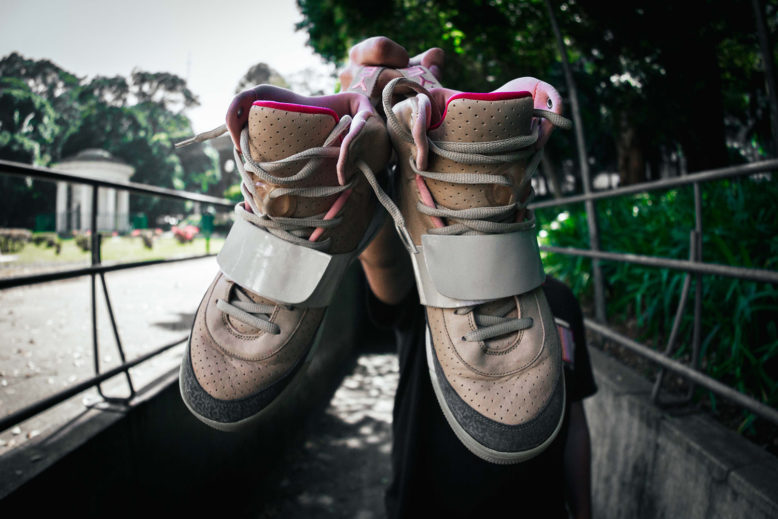 How did you get them?
tiagoRight when I joined the group I Love Sneakers, a guy posted a Net Net and several other Jordans. I called him up and I got a Jordan V wolf gray, a Jordan II Candy Pack and a Foamposite Area 72. I went to his house, got my three sneakers and I mentioned that the Net Net was my grail, that I always wanted to have one. When I finished paying for the three sneakers, he sent me an inbox "don't you want the Net Net? I know you really like them, do you want to cop them?" "Obviously I did want them but I couldn't afford them at the time. He said he could split the value and still give me a discount – he was really cool with me because he said that it was better that I had it, since I really liked it, rather than someone who only wants it because it's the Net Net.
So I sold almost all the shoes I had at the time, which was not much, just so I could buy them. I got some money from work, I asked my mom for some cash and then I got the sneakers. I went to his house to try them because weren't my size but they fit. On my way home, I opened the box and almost started to crying – I couldn't believe that I now had that sneaker. This happened on November 29, 2015.
They released here in Brazil, with a retail price of R $ 549! The day I got them, I told my mom, "See? If  only you had helped me buy it back then, it was only 500 reais."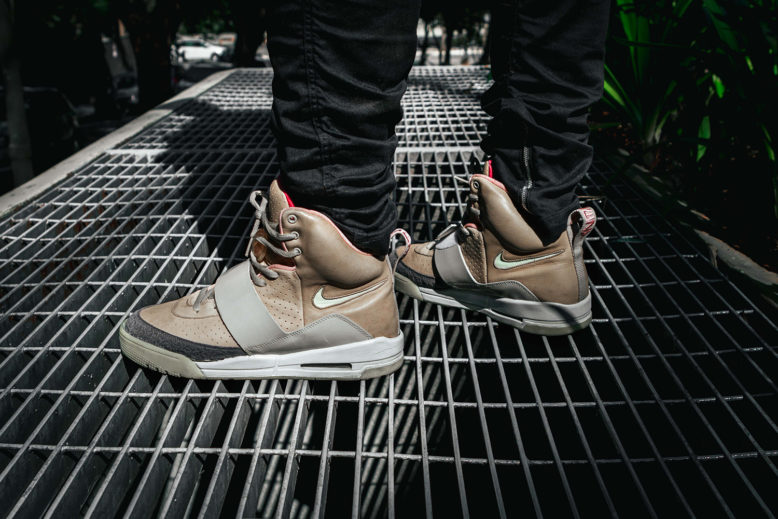 You just told a really good story, but do you have any other one?
tiagoThe first sneaker event I went to I knew absolutely no one and I wanted to be a part of it all. So I decided to wear these sneakers because I knew with them someone would talk to me and also because it was a very rare sneaker for someone to have. When I got there, people actually came up to me and talked about my Net Net, so I actually met a bunch of people because of this sneaker. It wasn't even a big event, it was an Artwalk cocktail party, and there was like 15 people there. And that's pretty much it, every time I use them I feel really fucking awesome.