Rodrigo Ootani is the owner of Oriba, a basic clothing brand. Oriba means "happiness" in Tupi. And that's exactly what he's handing out to kids because with each purchase you make at his store, a school kit is donated to a kid who needs it. He told us about his motivations behind Oriba and also about his taste for sneakers, which has gone from very basic to animal prints.
"Well, I have a degree in communication and PR, I've done some work in companies in that area. Later on, I did a post grad in Berkeley California and since then, I wanted to be an entrepreneur – actually more than an entrepreneur, I wanted to build something that made sense and wasn't just another job, I wanted to make a positive impact and out of those principles Oriba was born.
In regards to fashion and sneakers, I wasn't much into following trends, I tried to dress in the way that being "well dressed" meant to me. I differentiate myself from common standards in some aspects – in the sense that I'm not wearing the same Brands as everyone else, or not caring about what other people think.  A good example is when I lived in San Francisco for three years and most of my friends either American or European, in my opinion, I think they dress way better then we do over here, okay, to dress better is very relative, but I say that because they are way more accepting about wearing something that is different. I could easily identify who was Brazilian and who wasn't, just by the way they dressed.
Here in Brazil, if you dress a little bit different from what the standard is, you're going to be judged in some way, you're going to be put into some stereotype.  And I noticed that their society is way more open to that, I had more "freedom" to wear what I wanted, I would wear colorful pants and socks that nobody was wearing.  When I came back to Brazil my friends would make fun of me because I was wearing pet stuff, but as time went by, that stuff started to arrive in Brazil and people started accepting it more.  Today, I wear a lot of basic stuff, no logos or anything – to me, it's a way of making your own day-to-day life more practical.
Going back to what I do today, Oriba was born because we saw an opportunity to cause a positive impact, that in this case was to invest in child education in a sustainable way, without having to depend on donations or anything. In parallel to that, we saw that really hard to buy basic and good quality quote Brazil without paying an absurd price for it.  You had to choose between something crack p like Fast fashion or something really expensive which most of the time is also crappy.
we saw the opportunity to make high-quality clothes with a fair price and a social cause –  every product that we sell we donate a school kit. And we were able to promote the idea of a more conscious purchase, without those annoying brands that force you into their own lifestyle, you know? There are brands that just want to say "you are that Urban Surfer, or, now you're a rocker." But not us, since our clothes are all basic, everyone can own something that is ours – people that have more of a basic Style like me, that might wear some jeans with a white T-shirt, and there might be some people that wear our pants or our jackets just because it makes sense what their outfits. We want people to have their own personalities."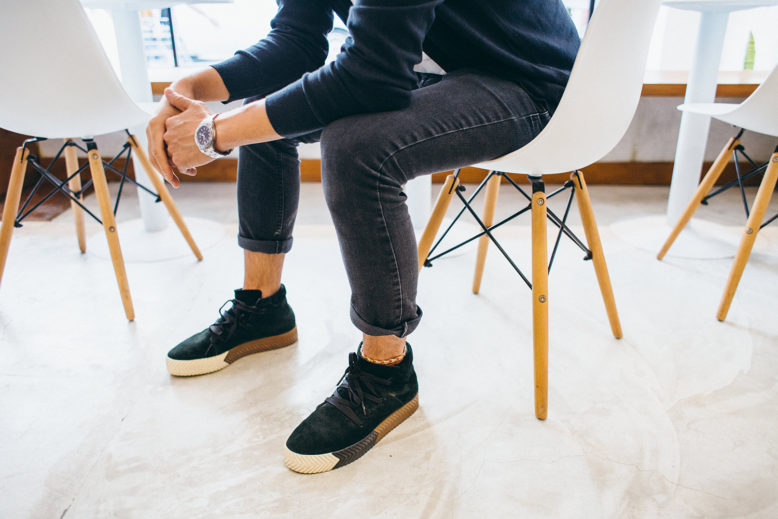 What year did you start the brand, and where does the name Oriba come from?
rodrigoWe wanted a name that would really represent the Brazilian people, so we chose "Oriba" which means joy in Tupi (native Indian language).
We came up with the idea at the end of 2013 and we spent the entire year of 2014 thinking about how we weren't going to do it, we had no idea how to make clothes, you know? So we did a ton of research not only on how to make it but how to make the best product possible, better than what already exists. We came to understand why the textile industry is so fucked up when it comes to  Labor, pollution, and discarding. We wanted to do it the right way. It was a long time I'm doing research so we can get to where we are today, we started off really bad and we slowly started to evolve, until we released the brand at the end of 2014 and it went online January 2015.
At the time we had only e-commerce, but people wanted to look at the actual product before buying them, they wanted to see if it was actual linen, Pima cotton, they wanted to have real contact with the product. And besides all that we wanted to get closer to our clients to tell our real story, and it's really hard to make that contact online – a person would only click, buy the product and that was it.
In the midst of 2015, we opened up a pop-up store. That is really cool because people were able to see up close and get to know our product – and we realize that was it, we needed that physical contact with our consumers.  So after that experience, we decided that we needed to open up a physical store. another detail is that all of our stores have a coffee bar in them – and decided to do that because we consume a lot of coffee and Oriba has it's own Coffee Bean. Coffee is really popular drink here in Brazil, it's something you drink when you're in a positive moment – or when you want to take a little break and rest, or think, or write or read. The idea is that people can come to our store and understand what we do here without the pressure of having to buy something.
Our main goal is for people to understand that they can have an important role in society,  as small as Oriba might be as a company, or a person as an individual, they can you cause a positive impact.  If they end up buying something, great, if not, eventually they will come back. The idea of having a coffee bar is having a different space where people can go to.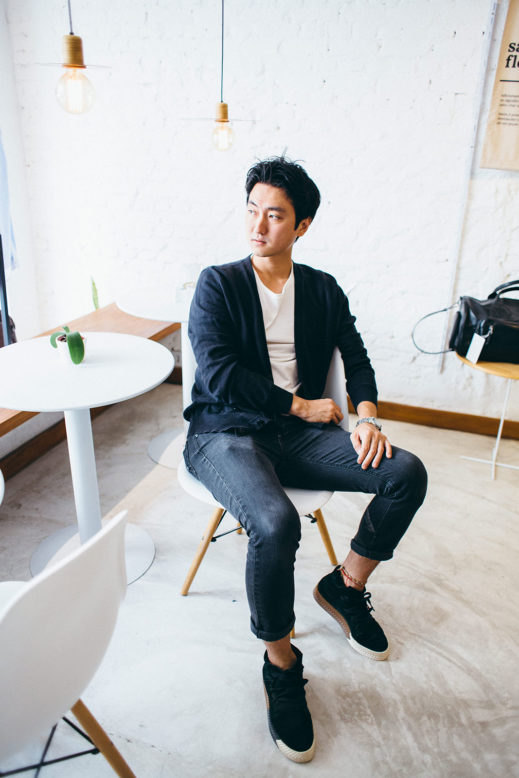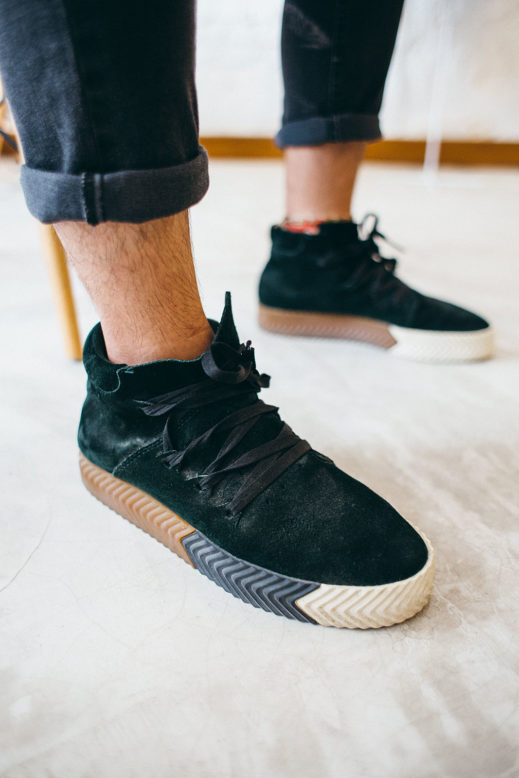 "Since we are a small company or impact is still pretty small but our objective is to grow this awareness within our clients and partners."
How does Oriba's 1 for 1 project work?
rodrigoWe have a very cool partnership an NGO – they help us deliver the school kits to the children, follow up if they are being used or not, this goes to all the children that are being directly as well as the children around them. Because not only are they an NGO of complimentary education but they also provide a social assistance service for the family.  We don't hand them directly to the kids because we need to have that control of what we hand out and we need someone to make sure they are using all of the school supplies – the moment they stop needing these school kits, and the government decides to do things the right way, and they start providing these kits, then we will stop handing them out and start doing something else for children education. Since we are a small company or impact is still pretty small but our objective is to grow this awareness within our clients and partners.
What's your relationship with sneakers in general?
rodrigoI've got some.  I have a big critic on how Sneakerhead industry is today – are buying them just to buy them, just so they can have them,  and there are also people that buy just so they can resell them – and they become actual resellers, like show tickets resellers you know?  I don't like that kind of stuff. Or sometimes someone just buys them because it's trendy; I just think that people should buy them because they like.  I really don't see myself ever buying a sneaker from a reseller, to me no sneaker is worth that much.
Go to me sneakers represent the Style and what the person is into.  And in my case, I don't like to have things just to have them like I need to wear this "uniform"  I'm not like that. I like wearing what I like. The way I tried to make my style a little different is with sneakers, I don't use any accessories,  play a differentiate myself with sneakers.
"I've never worn something just to wear it. My taste evolved started investing some cooler models and I just went with it."
Do you remember when you had your first contact with the sneaker that you really liked?
rodrigoDamn, it's hard to say because I've always liked to dress with what I thought was cool. I've never worn something just to wear it. My taste evolved started investing some cooler models and I just went with it. I've always had these phases though – I had this phase where I only liked the plain ones like Superga, Converse and Stan Smiths, there are some pretty cool ones really nicely done models in this style that are really expensive, like the common project ones,  those are just not happening. Then I wanted to have only two really different ones, I recently bought that Air Max 1 Atmos Animal Pack, that till this day there are people that don't believe I own that shoe, no one is going out on the street with a sneaker covered in animal prints – that's the reason why I really like them. That's how it is, just phases.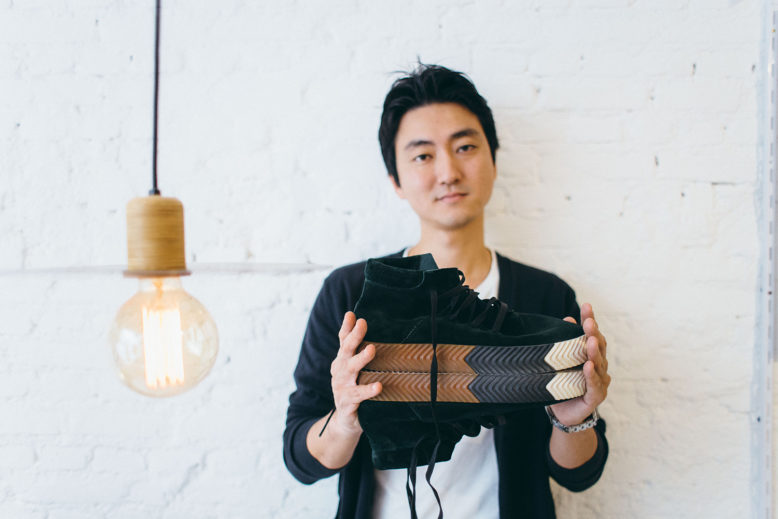 Why out of your whole collection did you pick these Adidas x AW Skate mid?
rodrigoWhen I first saw them I really liked them, and I also really like Alexander Wang's work and the fact that they don't look like an Adidas sneaker –  for people that don't know what they are they just look and have no idea what those are Adidas. I bought these sneakers on a trip I did to LA, and I went to Undefeated and they have them, it was the last pair they had in this size! I like a lot of these collabs,  especially when the partner that is collaborating with the brand, really knows what he is doing not like  some artists, the sneaker always comes out better then if he was made only by the bread, like I think they're not just going to put their name on anything,  so they have to make sure that the final product is dope.