Last Friday Nike opened up the "Merc Club", a space that the athletes could come down and through experiences and other activities try on and learn more about the new Mercurial Superfly 360 and the Mercurial Vapor 360.
We had the opportunity to sit down with Claudio Campos, product research and development manager for Nike football. He talked to us about the new technology of the Mercurial 360, what was his role in the development of the boot, his passion for Jordans and some stories about his favorite sneakers.
"My name is Claudio Campos, I'm a product research and development manager for Nike football for 7 years now. I've worked with store training, with marketing for football, and I've had this position for four years. My job is to provide feedback and insights, to test the prototypes and products of Nike's future releases here in Brazil, so I am the voice of the Brazilian athlete for the football category in Portland."
Tell us more about the Mercurial.
claudioThe main innovation of the Mercurial 360 is the perfect and total fit of the foot because this time we applied the flyknit all over it and redesigned the sole plate – it's now divided into two parts to offer acceleration and better handling when braking and abrupt change of direction. Top athletes, Mercurial athletes like  Neymar and Cristiano Ronaldo  do it a lot, this stop and go, changing direction and accelerating again is essential and to do that traction is very important.
What was your role in its development?
claudioThe entire process was about: insights from the athletes that use the Mercurial, listening to what they had to say on how to make their performance even better. The question is not really how to "make the boot better" – because this question is kind of vague especially when talking about the Mercurial, and to be honest, people have already been quite satisfied with the boot. But when you hear "how can I make your performance better" – They say "man, the less distraction on my feet, the more I feel like I'm not wearing anything on my feet the better".  So taking that into consideration we decided to go with the 360 flyknit upper, and the dual traction pods for a better fit on the foot – especially in the medial and internal part.
Especially the Brazilian athlete tends to have a wider foot, so in previous models, the break-in time was longer. And now with this one the brake in time almost nonexistent, because the foot can adjust and adapt better.
With 20 years of history on it's back, what does the Mercurial mean?
claudioTo me, the essential is that it's very hard to tell the story of football for the last 20 years without mentioning the mercurial. If you're telling the story of  Nike Football or even the athletes – Ronaldo there's no way not to mention the boots, and it's the same thing with Cristiano Ronaldo and Neymar. What the Mercurial is able to bring once it's released, is only the performance which is the main focus of every Nike product, but it's the personality of the Mercurial athlete in the field.
Ronaldo was the persona, the inspiration for when Nike decided to create this new boot back in 1996, the way he played was different – maybe Ronaldo might have been the first "super athlete" in terms of sprinting, muscle, physical strength in global football. The boots of that time didn't attend his needs, so I think the main difference of the Mercurial was this – bringing innovation when football was changing, they represent that moment. And of course they had their epic moments, there's no way you can forget the one from 2002, the one that got the title. Everyone was used to seeing black boots on the field – and then suddenly during Brazil vs Scotland match, incomes Ronaldo with a blue silver and yellow boot, completely unexpected! At that time there was basically no internet, so nobody knew, it was easier to hide.
They have marked other important moments like the beginning of Cristiano Ronaldo when Neymar played in Santos, they have been present in many moments and all share that same thing that I was talking about – the personality of the Mercurial athlete; besides standing out during the matches they attractive for other reasons as well. This is something that the Mercurial carries only with it, even when it's being developed – the choice of color detail, it's all made to draw attention to it. When players put them on we want them to feel good and we want their adversaries to look and say "hmm, they're wearing Mercurials", and we know that this happens.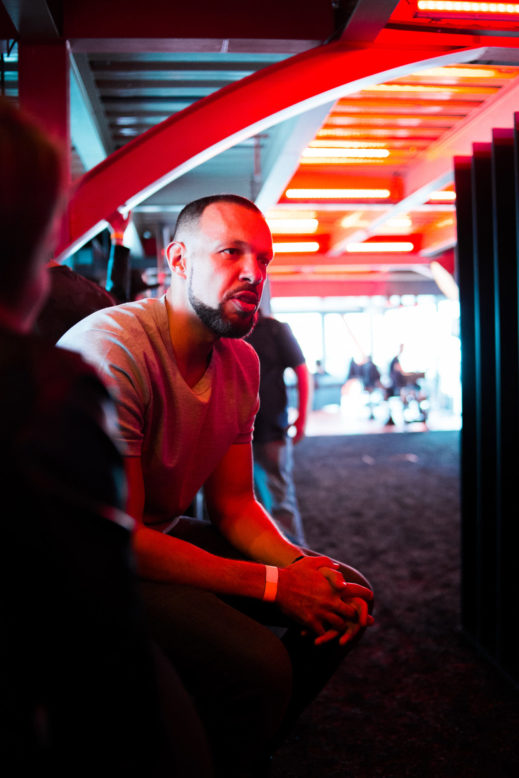 How is the production process, from the briefing to the final product?
claudioIt was 3 and a half years, they actually came up even before the 2016 boot – we made the 360 concept, the dual traction pods, plus the design process, tests, chose the materials all the way to the final product.
The idea of taking the swoosh from the side and putting it on the toe box was so the opponent, the defender could see right away that it's a Mercurial, while the player is guarding them. We have this joke were we say "if you can see me when your guarding me, you will see me when I pass by you" – That's the reason for the M for Mercurial on the back of the heel and the chrome studs, "you will see me on the field, and you will see me go right pass you". The idea of changing the swoosh, it's so it has that aspect of speed, the idea of mobility.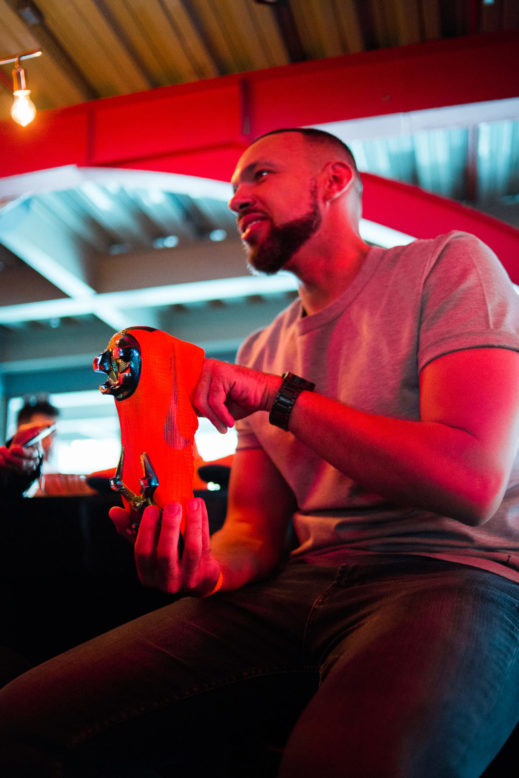 What's your relationship with sneakers in general?
claudioI think everyone that grows outside the big cities, who likes skateboarding and rap from the early 2000s, there no way they are not into sneakers. I remember saving money to buy skate shoes when I was a kid, then I started working at a football store that had skate shop right next to it, where they had Nikes SBs, Zoom Tre and etc. My passion grew, then you start working at Nike and you learn a bit more about the story, about how they were made and the concept. In my case, I am crazy for Jordans and I began to understand his relationship with the brand, a bit of the brand offering him products when he was still playing and the value that has a re-created version, like the retros. I make a point of buying especially when they have some different feature, I think every sneaker has the "when everyone has them I do not like them anymore", but this is normal.
When they ask me if I'm a sneakerhead, I answer that I'm, but with an asterisk – because when you are a Nike employee its different than a guy who stays in lines, waiting, and I respect that a lot. It's great when you see people wearing cool shoes, It has become a costume for you to look down, it's normal and automatic – we like sneakers and we do it naturally.
I'm a Jordan maniac, my top3 are: Jordan VI, IV and III. I also love Janoskis, I have a version that has a swan on the insole, it's awesome, I think it's from San Francisco a couple of the Digi Florals as well. I have one that is inspired by the carpet at Portland Airport, which is where the Nike headquarters is. But the sneaker I'm most proud to have is the KD 7 floral, which he made in honor of his aunt. The Air Force "Puerto Rico" is another one that I'm proud to have, it's cool because whenever I go to Galeria I get offers to buy.
Do you have any stories to tell with any of your sneakers?
ClaudioI have one with my Nike Lebron X NSW Lifestyle NRG, that brown one with blue leather. I was in the United States, training for my current position, and it was during the NBA finals. I don't know if you know but Marco Materazzi, a former Italian national player, is a sneaker maniac crazy for Jordans. He has a store in Italy called Space 23, in honor of Jordan; he is a sneaker culture partner from Italy to Nike.
Anyway, I was wearing those sneakers that day, and Marco came out of nowhere with some designers and someone said him "Marco, look at those sneakers", he turned to me and asked, "what size do you wear?" I'm a size US10, he answered: "if you were a size US11 I would have bought them from you". He is very crazy for sneakers, but he really wears them. Do you remember that Tiempo 94 Sportswear version? That had a bred and a royal colorway? These versions were sold at his store, because he asked to make those colorways, in honor of Jordan 1.