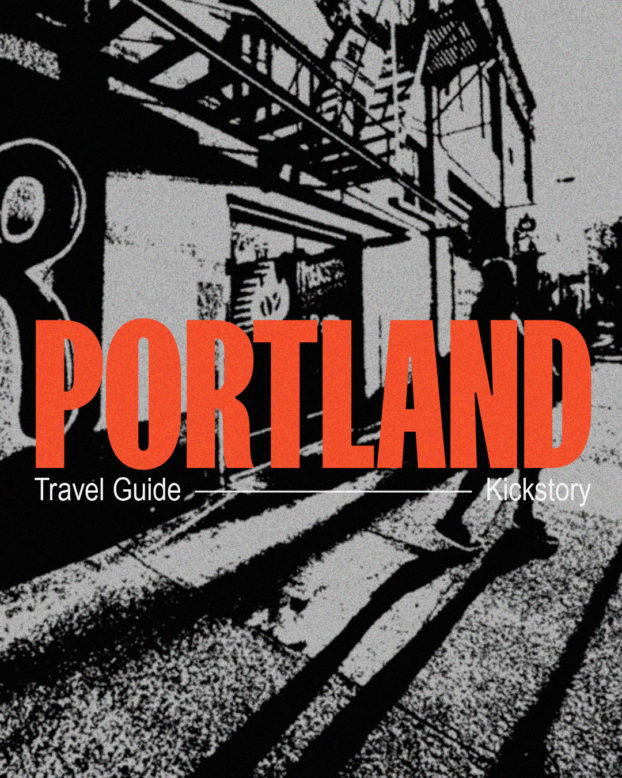 05—12—2023
Although the city is famous for its scenery and contact with nature, Portland has become a hub for the footwear industry and is home to the sports giant – Nike.

We went on this trip with the goal to interview people with inspiring stories related to sneaker culture. We took the opportunity to explore some of the most interesting places in the city and decided to create this small guide with places we went to and recommend to anyone who ventures there. We hope you enjoy it!
Text and pictures: Kickstory
If you are planning a trip to Portland, we recommend staying in the city center for easier access to public transport. Plus, Portland is a bike-and-scooter-friendly city, so renting an electric scooter can be a great (but a bit expensive) way to explore the city.
During our stay, we found that the food in Portland is amazing and authentic, with plenty of vegetarian and vegan options to choose from. We had some of the best fish and chips and we recommend that you explore the restaurants in different neighborhoods and especially the food trucks. Another area we suggest visiting (or even staying in) is NW 23rd Avenue. The street is full of options, including bars, restaurants, thrift stores and antique stores. It's the perfect place to walk around and enjoy the vibe of the city.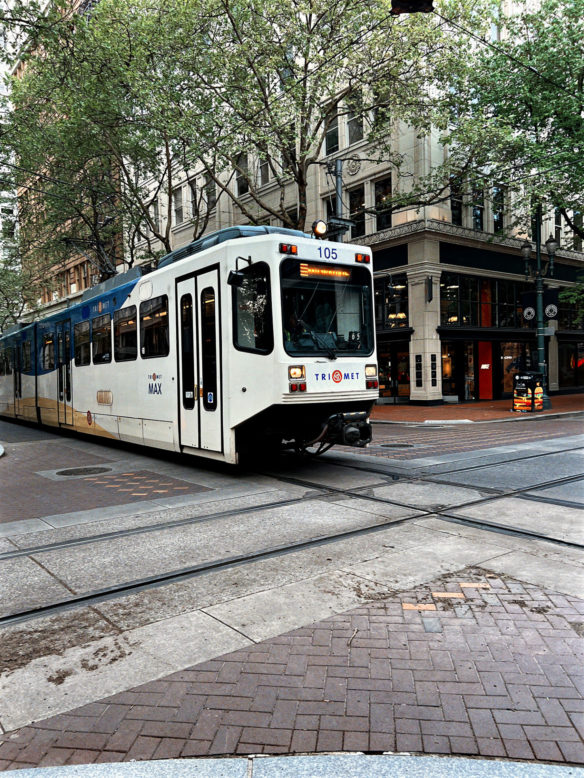 And for you Nike fans, the company's headquarters are very close to Portland. Unfortunately, the campus is not open for visitors – you can only go inside the campus acompanied by and employe – but there is a large store in the center of the city.
Don't forget that Portland is a tax free city. So if you're looking for electronics, apperel or other goods, this is an excellent opportunity to save some money.
We hope that our tips on sneakers culture and streetwear, help you plan your trip to Portland. The city has so much to offer and we are confident that you will enjoy your trip there!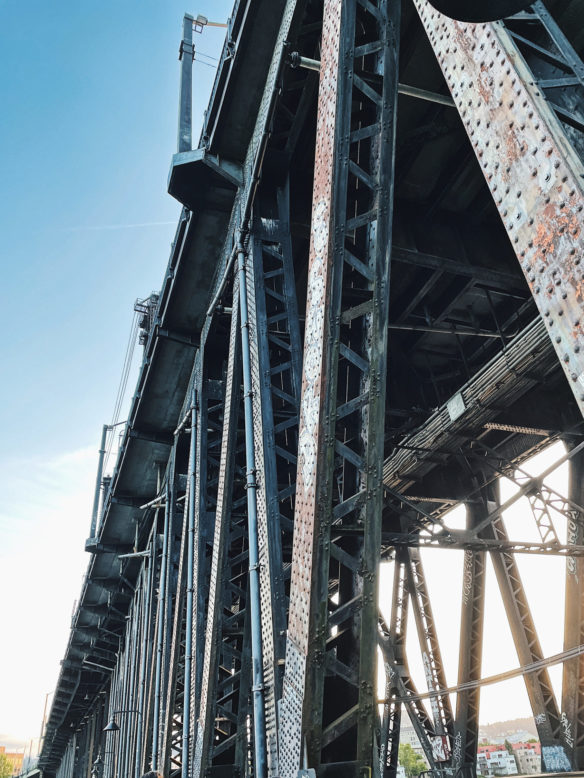 STORES
Nike The downtown store is worth stopping by. The store has some details that pay homage to the first Nike shops in the west coast and the brand's original name. Inside there's also a statue of Michael Jordan that hangs from the ceiling and all Jordan models that Michael wore in all white colorways on display. The store has two floors with a variety of running, performance and casual apparel and shoes. Honestly, since this is a big Nike store just a few kilometers from the brand's headquarters, we thought it would be something extra and maybe a special selection of products. But it's pretty much just like other Nike stores across America.
Laundry in Old Town is a thrift store that sells basketball, football and baseball jerseys and caps. It is a very cool and interesting store for those who like vintage sports apparel, looking for that unique item.
BAIT in downtown is famous for its streetwear apparel and accessories ranging from sneakers, their own collaborations, to bearbricks, books and collectibles. BAIT has stores all over the west coast of the United States and they had to have a space in Portland.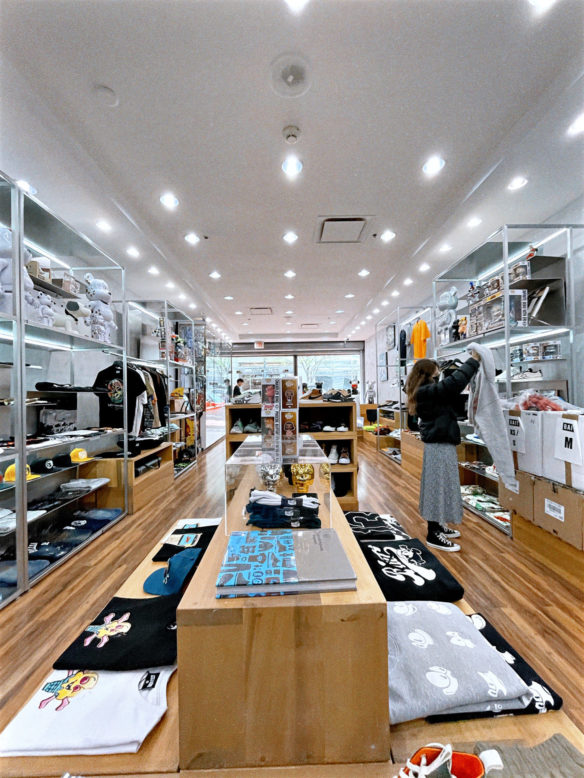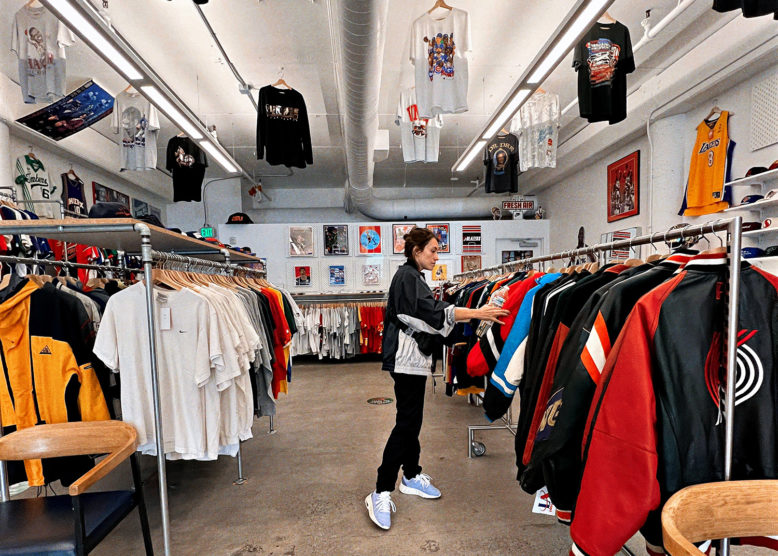 INDEX in Old Town is a famous consignment store where many former and current Nike employees and all around industry people sell their sneakers. Sometimes it is possible to find some samples and rare or exclusive editions of sneakers.
Nordstrom is a luxury and streetwear department store with brands like BBC, Fear Of God, Market etc. The store offers a variety of exclusive products, including some rare sneakers from luxury brands.
Nordstrom Rack is an "outlet" that sells luxury brand items at more affordable prices. It is possible to find some more basic items from all brands like Nike and Vans. It's worth the visit.
Snow Peak at NW 23rd Ave., the Japanese store offers luxury camping gear and it's just amazing. It's a beautiful store and it's design is really cool. You can spend hours exploring all the spaces and items they have to offer.
GASTRONOMY AND LEISURE
Wok A Holic in Downtown. This Asian restaurant was our favorite. Despite being located inside of a mall's underground food court, the food is spectacular and the price is great. Order the Orange Chicken, you won't regret it.
Fortunes in Downtown is a vegan restaurant by day and a nightclub by night. The atmosphere is very cool and they play the main hits of the moment, mainly hip-hop.
Veggie Grill in Downtown is a well-priced vegan restaurant with a variety of dishes ranging from burgers to nachos.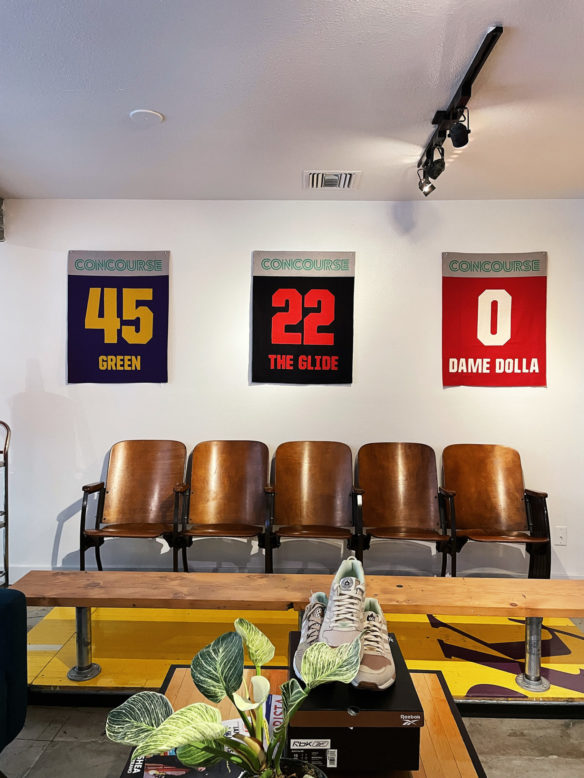 Deadstock Coffee Roasters in Oldtown, this sneaker-themed cafe was created by Ian Williams. The idea behind Deadstock was to bring together people from the sneaker industry who share a common love in sneakers. The cafe also organizes weekly 5K running and walking groups along Portland's waterfront, which is a great way to get to know the city and nice people in the industry.
Concourse Coffee at NE Couch Street. A basketball themed cafe and where we interviewed Ian Williams. The cafe is decorated with the hardwood floors of the Los Angeles Sparks court.
Cat's Paw Saloon in Richmond. Unfortunately we weren't able to visit this one. The owner is a retired professional skateboarder named Mickey Reyes and Nike released a Blazer SB Low inspired by his bar.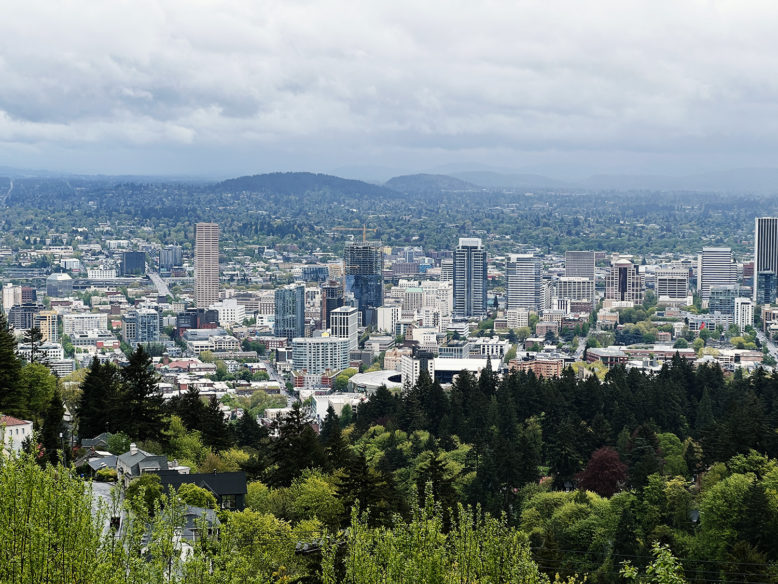 ART AND CULTURE
Pittock Mansion is a historic mansion located in the Hillside neighborhood of Portland. The home was built in 1914 and tells the story of one of Portland's "first" families. The tour through the mansion is interesting, but the real attraction is the breathtaking view of Mount Hood, one of the most famous mountains in the region, and the city of Portland. It's a great place to take pictures and enjoy the scenery.
Powell's City of Books is a must-see attraction for anyone who loves books. The store says it's the world's largest independent new and used bookstore, and it's easy to see why. It takes up an entire city block and has three floors filled with bookshelves. The selection is incredible, with books of all genres and by established and unknown authors. It's easy to spend hours exploring the place.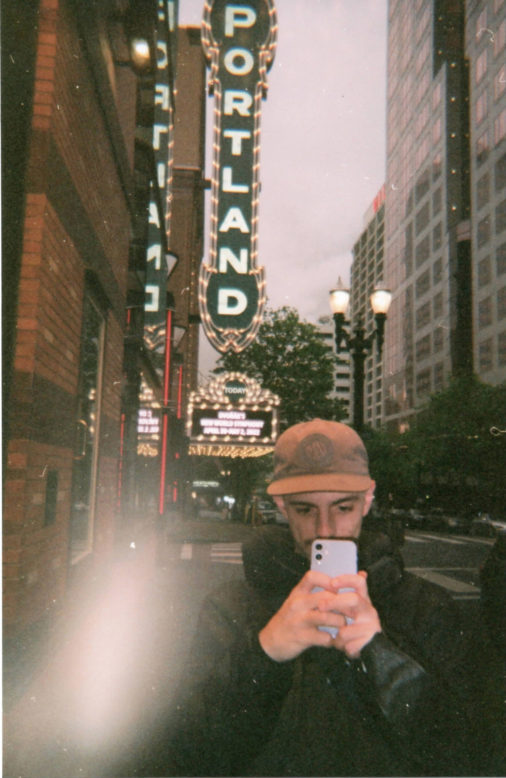 SPORTS
Moda Center The Portland Trail Blazers are Portland's home NBA team and their famous stadium is located in the Lloyd District. Unfortunately, we were not able to visit, but we believe it is an attraction worth checking out for those who like sports. You can catch an NBA basketball game, or take a guided tour and learn a little more about the history and backstage of the team and the stadium.
We hope you like our Kickstory Travel Guide and stay tuned for the next ones. Now, for our last thoughts:
Overall, Portland is a very interesting city for those who like sneakers especially because of its history with Nike that took place right there in those streets. But it is also a place for those who enjoy nature, and offers many leisure, gastronomy and shopping options. Our tips offer several options for streetwear and sneakers stores – be sure to stop by Index, which is almost a museum full of relics, and grab something to eat and enjoy a good coffee at Deadstock Coffee, or our favorite orange chicken at Wok A Holic.
It is important to note that Portland is a quiet and small city, so staying for 4 to 5 days is enough, we recommend making it just a stop on a trip with more destinations.
Since our interviews – you can check them out here – were done in a different spot and area of the city, we were able to see the difference from one neighborhood to another and at the same time have a "non-touristy" view of Portland.