Julia is a journalist that's passionate about fashion and music. She has a small collection of All Stars, an influence from the bands she listened to, this sneaker was a big part of her life.
Like this Converse from The Who she's wearing, she told us how they came into her life and never left!
"I'm Julia, I'm 22 years old and I study Journalism. I've worked in fashion my whole life, and I've been working the culture ever since I got into Estadão, now I'm completely in love with this area because I've always been really connected to music – by the way, this is one of the reasons I got this sneaker. I really dig surf, which is something that no one thinks when they look at me (laughs). It's the sport of my life – knowing that Friday I'll go to the beach and hit the water is what motivates me through the week. And I don't know, I'm Aries with Ascendant in Leo.
I can say that nobody thinks I'm the way I am, only by looking at how I dress, like, even wearing sneakers all day, and sometimes being such a girly girl, no one thinks I'm like that. Mainly because I worked with fashion and skateboarded at the same time."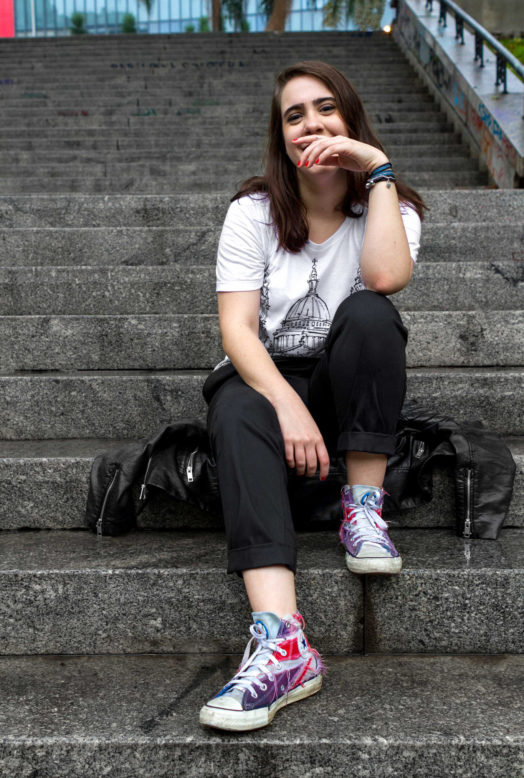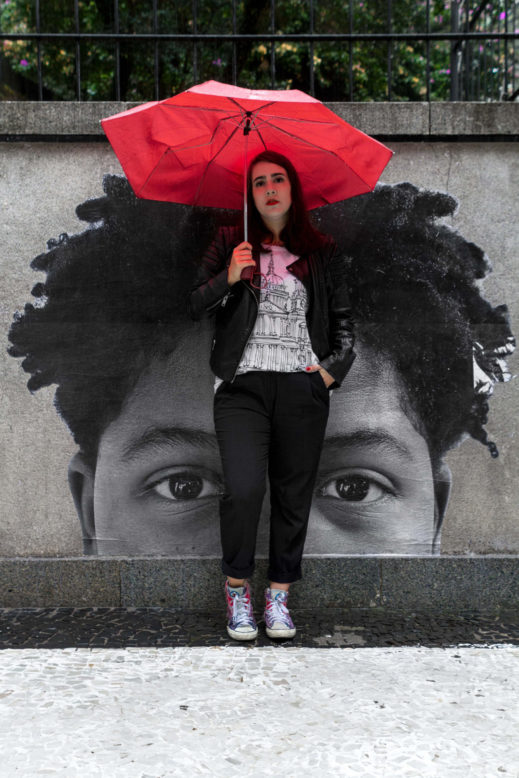 Julia, what's your relationship with sneakers in general?
juliaI wear sneakers all day every day, it's very hard to leave the house without them. It started out just as a functional thing, but when I was 13 I started wearing Converse and fell in love with them. At the moment I'm really into Vans, mostly because of the good price I got on them when I was living abroad.
But I really do love sneakers, I just don't love them more, because I don't have the money (laughs). They are the only shoes that I don't keep inside my closet, I leave them out for everyone to see.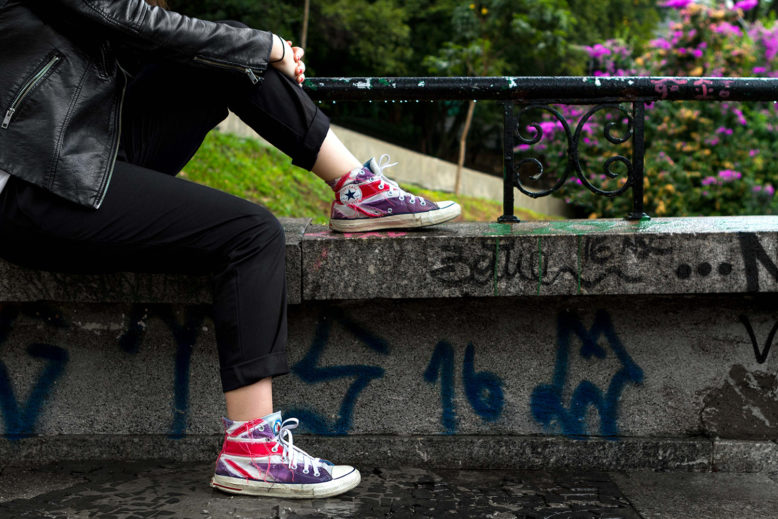 Tell us a little bit more about how you came to like sneakers so much?
juliaI went to a school that was really "closed", in the sense that most girls, were preppy girls and I was the only different one – the only one that listened to Rock music, the only one that liked different things, that did wear flats our Havaianas to school. I wore sneakers. I suffered a lot in this school for being different. I was bullied a lot.
Until I met my best friend on the internet, Barbara. She was just like me, and it was incredible because she liked the same things as me. I had to All Stars, and she had this rule that you could only go to her birthdays wearing All Stars. I remember that I needed to buy a new one, and when I got my third different All Star, was when I fell in love with sneakers. So I started buying them, a lot of them. At some point, I had like 15 pairs of this model. I would go crazy on them, I would write all over them, just like emos you know. I was super emo.
Music had a big influence on me buying sneakers because you didn't see Avril Lavigne, who was a total fan of, wearing flats – she wore All Stars. And my best friend was one of the people that most influenced me as well, especially with All Stars.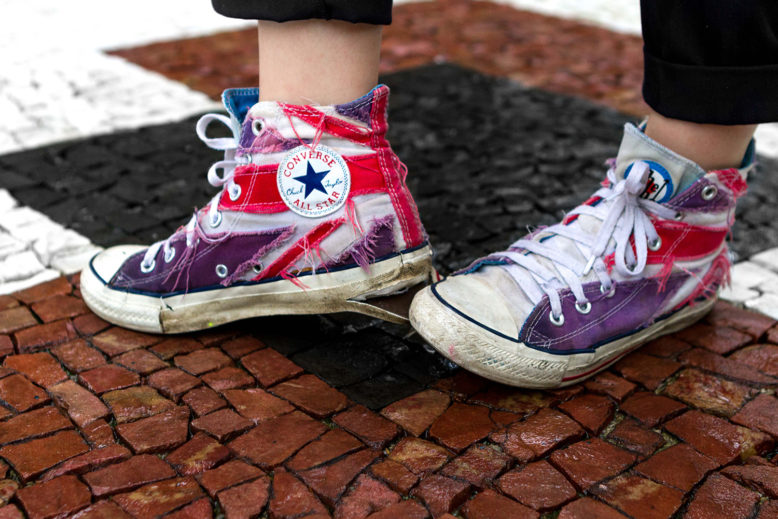 And what's your relationship with this Chuck Taylor?
juliaIt was my friend Barbara that bought them, she really likes The Who and I only knew about them a little bit. But I remember that I went crazy for them when she bought them because they had the Union Jack on them and I was a huge fan of McFly. I really wanted those sneakers, so one day I just went up to her and asked straight to her face: "girl, you wanna trade All Stars? I get yours and you get my blue Chuck Taylors?" She said yes and I never gave them back (laughs). Because to me, it was not just a different and rare All Star but it had the flag of the country of my favorite bad on the side. These Chuck's been with me through so many crazy stuff, even because I have them since 2009.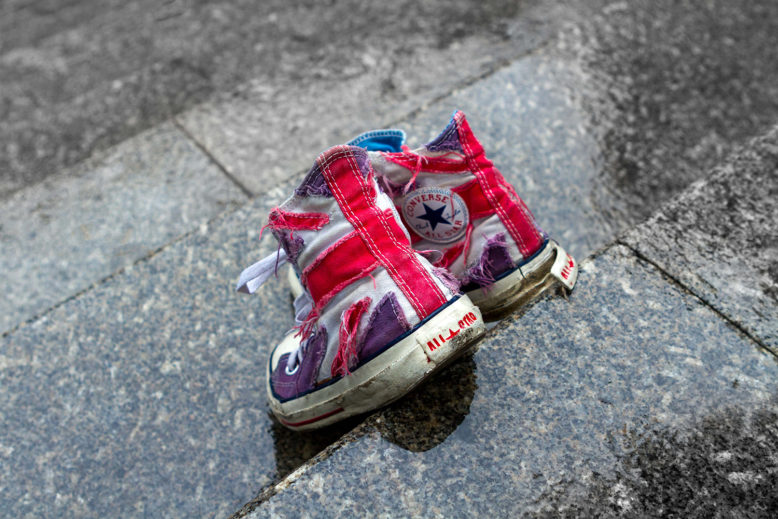 Do you have a specific story with them?
juliaDude, this sneaker has been through at least one crazy story per year, but my favorite one is the one that I met McFly with them. It was with this sneaker that I met my favorite band and that really stuck me. It was the sneaker that I went to shows with, so all the bands that I discovered like All Time Low, We The Kings, The Maine, around 10 in total, I was wearing these sneakers.
These sneakers are my life. I can't remember how my life was before I had them, really, my entire teenage life I had them on my feet.
Converse Chuck Taylor All Star Union Jack Flag
Owner: Julia Ribeiro
Bought: 2009
Size: BR37/US7.5
Photos by: Kickstory