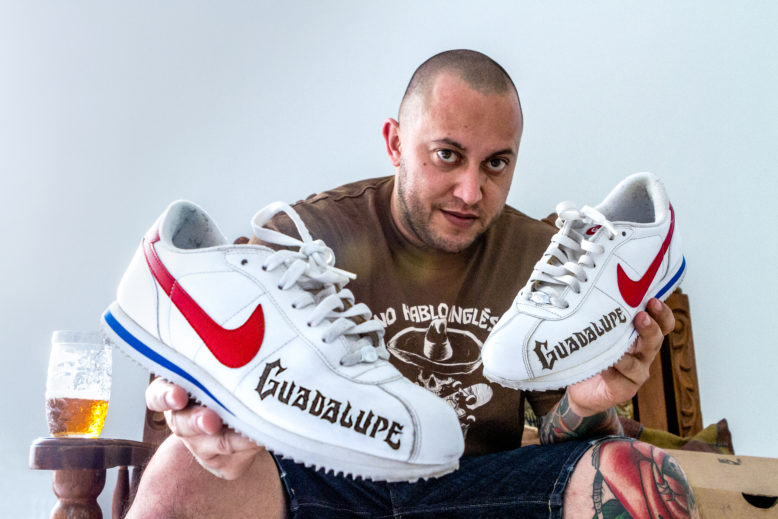 "I'm Rato, manager of Guadalupe Store. I've worked there for six years, I was hired on the month of the store's inauguration. At first my relation with sneaker started out with skateboarding sneakers, and then by the mids of 2008 I started working for a sneaker shop and getting in contact with other models. Until that time I really only knew skateboarding brands. Since then I've come to like a lot of models, one of them being the Cortez.
On the store's third month, Nike ID located in Pinheiros, made a Nike Cortez with the Guadalupe Store's logo engraved on the side, for Family and Friends only. It was Twothousand that chose the Cortez, probably because it's one of his favorite models, and also because of its relation with the Lowrider culture. He gave them as gifts to a lot of his friends."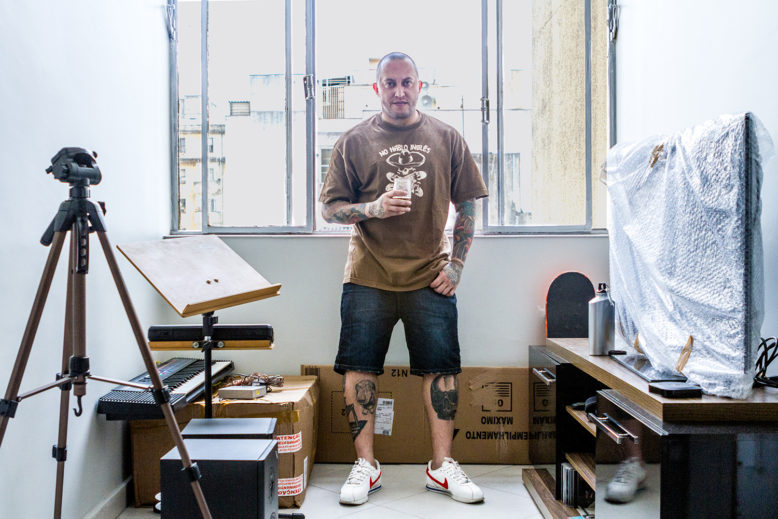 Rato, what's your relation with sneakers in your everyday life?
ratoDude I don't have many, but I got a lot of favorite ones, and I don't like repeating them on a day to day basis (laughs). First, because I think it's not healthy, second because, damn, it's awesome putting a sneaker  on one day and putting on another one on the next day. I have a few models that I really like, and when I get a model that I like, I end up using them a little bit less. Like I'm using this today, So if I'm wearing these today, I'm' probably not using them for six months.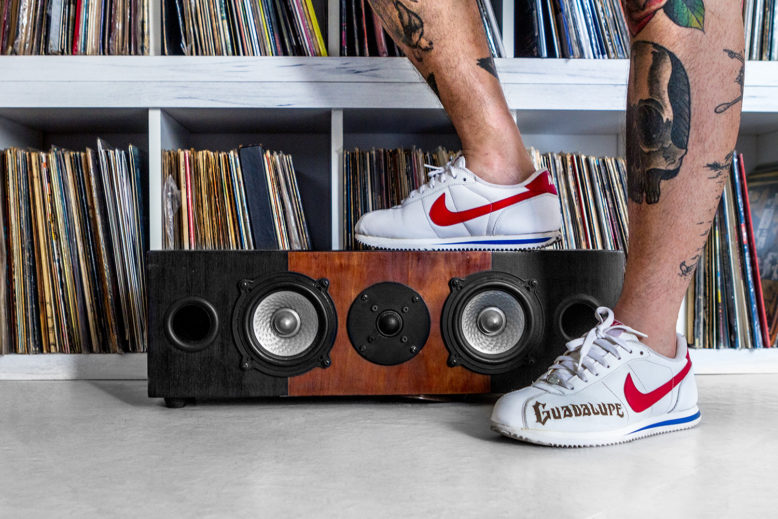 But do you do this just for the mystic or just to keep them physically intact?
ratoExactly, it's to keep them alive (laughs). Because whether you like it or not, there are some models that makes you think to yourself  "damn your gonna fuck it up, if you wear it all the time, you know? And that's it, they're gone." You're not going to get another one of these, because there are some models that once you have one, your probably never going to get another one again. Just like this Guadalupe one here, mine are about six years now, and you can see here that their in good shape. They have a few light bruises because it's impossible not to. Let us put it this way, they are almost new (laughs). And for models like this one, I like to wear them today, and tomorrow I'm gonna use a different one from another brand, and so on.
How was the transition from skate shoes to the world of sneakers?
ratoI worked on a store, that was like a art gallery from a friend of mine named Betinho, and right in front of it there was a sneaker shop. The owner from this other shop would see me working every day, and ended up inviting me to work with them. The art gallery didn't work out, so they had to shut down the place. So I ended up on the sneaker shop that I worked for two years. It was on the rise of 2008 till 2010, in which the first Nike Air Yeezy came out, which by the way I think is a dope Sneaker. Actually, many of my friends say that I am the only dude they know that sole all the Air Yeezys. And back then I got that good wave of Dunks, I sold a lot of the dope ones.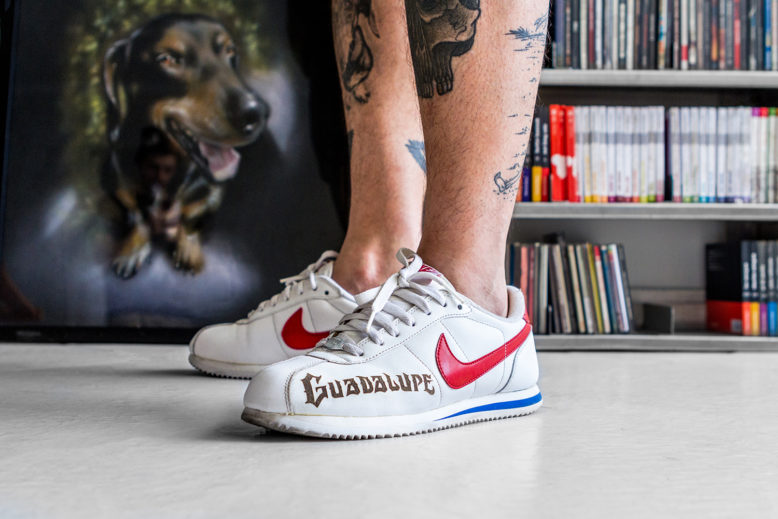 Is this the only Cortez you have?
ratoYes, but I had another one. So happens is that I have wide feet, and the Cortez have a narrow shape. So I can only them for a short period of time. I open and close the store, so if I go to work with them, at the end of the day my feet have the sole printed on them, and that doesn't feel so good right? That's why I can only wear them for a few hours. The other Cortez I had, I ended up making a donation for a friend that works on the street right in front of the store.
How do you get rid of you sneakers?
ratoHonestly, I have my passion for sneakers, but I don't consider myself a sneakerhead for the fact that I came from skateboarding. To me a hit is the model that I like, I just look at it and, I just fall in love, this is what a hit means to me. It doesn't have to be a collab, or a limited model. This makes you have a huge amount of sneakers, that when stop and look ,you remember that you haven't worn them for six years. Dude, so our I end up selling them real cheap, or I just donate them along the year.
Sometimes, around the Guadalupe's area, there's a lot of homeless and that moves me, it really touches my heart. So I give in and donate my shoes to someone on the streets. Recently there was this 60 year old lady that was a crack addict, and she told me that she was clean for like 20 year now. So I ended up giving her my shoes, and later on, she went into the store saying "check it out ,look, I got these sneakers right here" (laughs). So to me this is so dope, and I get so happy seeing that I help someone that needed a shoe, instead of making some money. Thank God I work on a store, I've got my job, and I can get the sneakers I want, so why wouldn't I help some in need, right?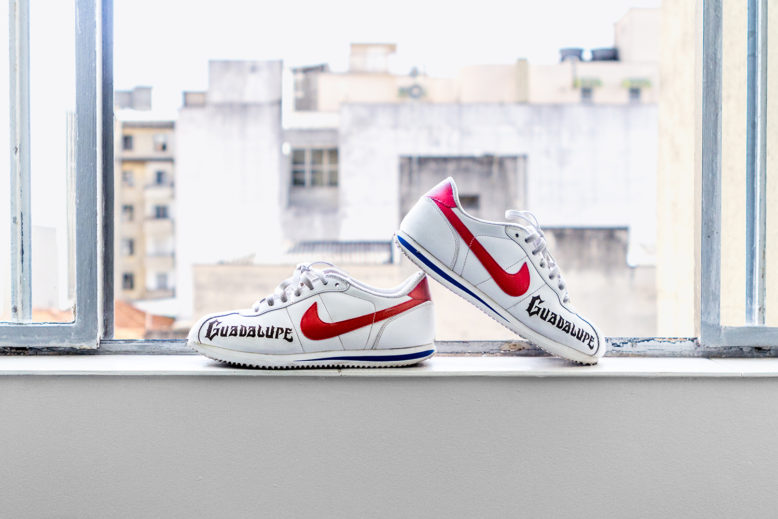 Nike Cortez Guadalupe
Friends & Family 2011
Owner: Rato Fritz
Size: BR39/US8.5
Photos by: Kickstory