"Hi I'm Chacal, also known as Thiago. I studied communication at USP until 2016 and know I'm a mere planning professional at Africa agency. I play/played volleyball since 2008,  so it's almost ten years playing amature volleyball."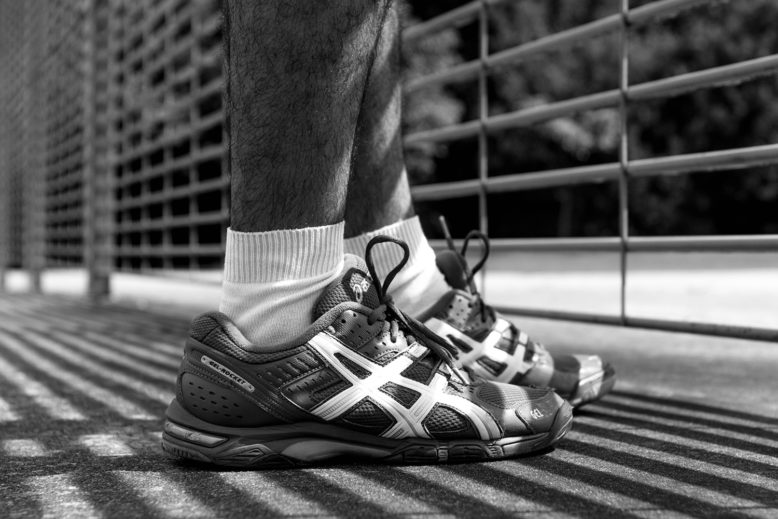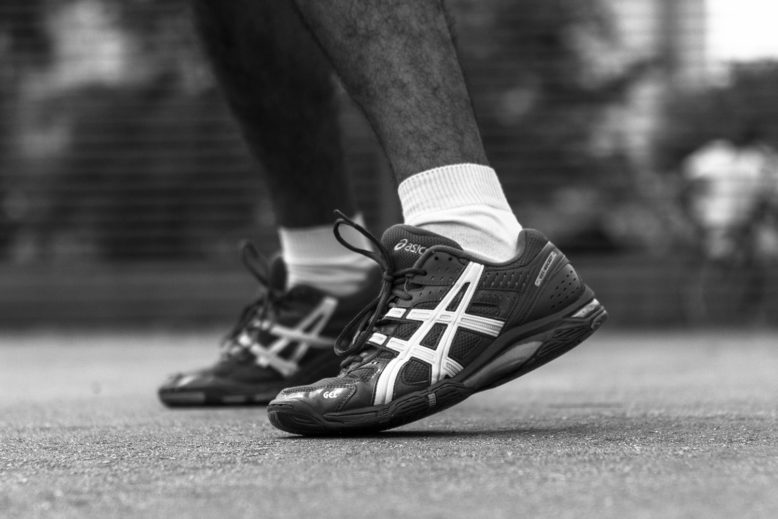 Chacal, what's your relationship with sneakers?
chacalI always liked sneakers, but I never had much money to spend on them. when I was 12 or 13 years old, I considered, in times where you would still consider things , being a sneaker designer. At the time I didn't even know what that meant, but I drew them , and I thought they looked cool. So that got left behind and know I work with advertising. I admire especially the big brand ones, but I don't  have the money to buy all of them, but hopefully I will, very soon – that's why we work.
I think that, since I rarely buy them, when I do, I get really involved in the process. If I want to buy a running shoe I study all the models, all the cushionings, what's best for my feet, what's bad for my feet, then I'll buy that one sneaker and use it until it can't take no more. Then I'll buy another sneaker and do the same process all over again.
To buy this volleyball sneaker here, I took a long time pondering some things. Like what was the best cushioning, the best price, but I ended up choosing the cheaper one, because the best one were Olympikus, and they were much more expensive. I bought this Asics that does his job well and is an actual volleyball sneaker, see we players have a problem because there isn't many volleyball sneakers out there, there's handball sneakers and basketball sneakers, but in the end volleyball players end up using handball sneakers, which I find really weird. So it's really cool when a brand makes actual volleyball shoes, in this case Asics and Olympikus, and now Mizuno and Adidas are making them as well.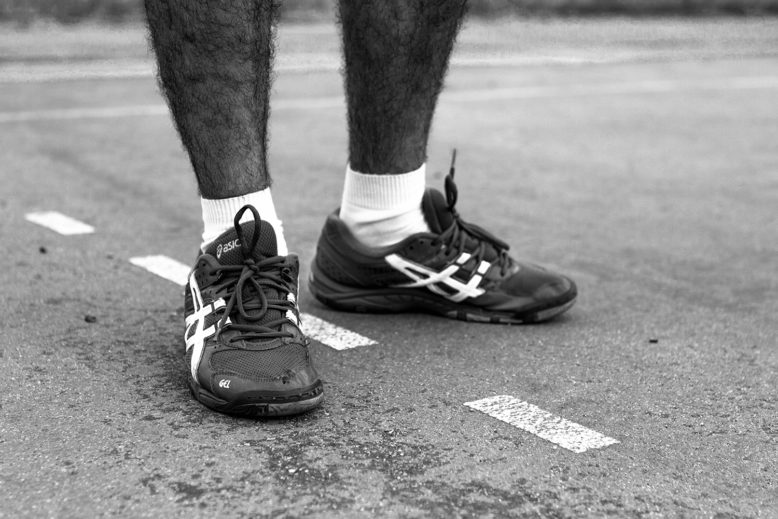 What does a volleyball sneaker have that a handball sneaker does not have?
chacalA volleyball sneaker needs to have good support on the front end because the jumps always land on the toe area. It's really hard to land on your heels when you play volleyball. You only land on your heels when you are on transition for a jump. So, frontal cushioning is very important, even though this sneaker here actually has worse cushioning than the last one I had. Handball shoes have a great concern with torsion, and ends up taking a little bit of the forefoot stability. You are almost never on your toes when you play handball, and with volleyball they is important that they are malleable.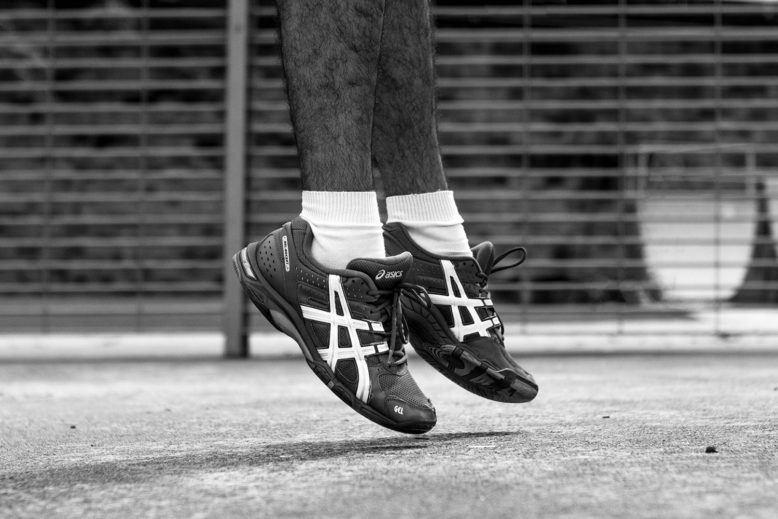 And what's your relationship with this Asics?
chacalThis one I bought after I gave my Adidas Stabil to my friend, because his Asics lost his sole, and my Olympikus Tube Prime was impossible, and he was the best sneaker I ever had in my life, but then Olympikus started making shoes that were not so good, so I bought  these Asics here because I needed sneaker to play in college. They stuck by my side for 4 year, in practice, weekend games, Inter, and now I use them to go to the gym because I don't play anymore.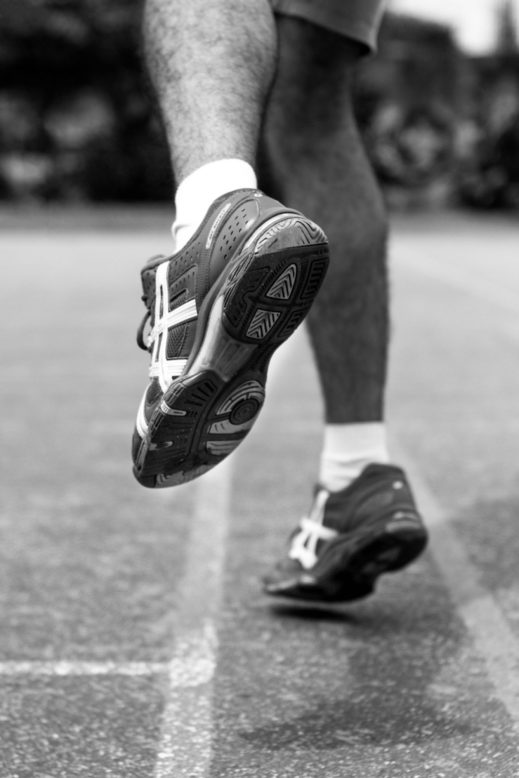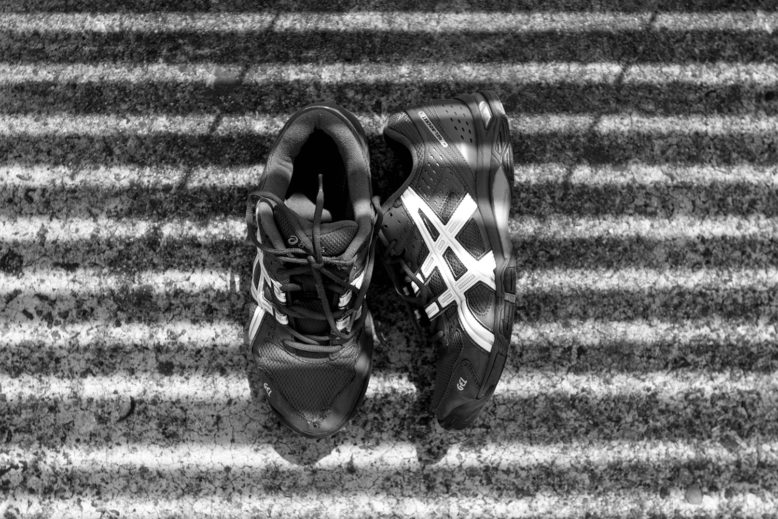 Do you have any specific story to tell with them?
chacalI have lots of stories with them. There was once, I had stopped playing because I was fucked at work, and the team needed someone in my position to fill in. I went to practice and felt that my sneakers were too slippery, so I had the brilliant idea of heating up a knife on the stove and carving grooves on the sole of the sneakers so they'd have a better grip. It didn't work, and they are still slippery, actually I almost felt on the bus on my way here (laughs). It was a smart solution that didn't really work, but at least now I have this cool ass sneaker with some hand made grooves.
Actually my grandma sewed this sneaker. I have a serious problem of wriggling toes. Which makes my shoes ripe open, I have a lot of shoe like this. When I saw that this one was ripped I asked my grandma to sew it back up. And she sewed the tip of my right foot.
A good story that I lived with these sneakers, but he's not the protagonist, was when I was at the 2015 JUCA ( university games of communication and arts). When I got back in the team because they needed someone, and I was fighting for a spot as a starter for INTER, which is the main tournament of the semester.
I had fire in my eyes, fighting for the spot, going to every practice, going crazy. Ulti we had a blocking practice and nobody in my position came besides me. These practices are really hard on player from my position, because you have to block from every position. Those drills were really hard on me, so I got really sick right after, and I thought that I was fucked and wasn't going to play, and all this two weeks before Inter. I got an infection that was suspected to be dengue. My back hurt so bad I had to take anti-inflammatory straight in the vein. I had to stop playing, it was tuff. But I went to JUCA as a reserve, because I hadn't practiced for two weeks and I was sick.
During Inter I got to play in a few games because the games were not really thrilling. But in the finals my friend Cidão took my spot , but he wasn't playing too well. So my coach called me up and said "you're going to play because Cidão is not playing well". And I thought "holy shit! This is it, I practiced, I got fucked throughout the entire semester, but at least I'm going to play in this final". I got in the game a little lost, I got beat up a little bit in the first 3 points, but I was able to get my rhythm and get a couple of blocks. We ended up losing the game, but it was the best game ever because the team was huge underdog. Nobody thought we would get anywhere, and we got there and gave them a hard time. I keep this medal in my heart, it's my biggest accomplishment in volleyball.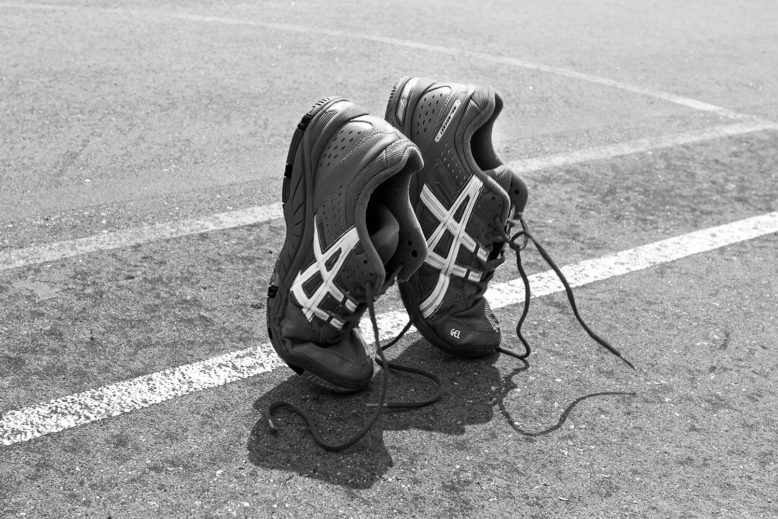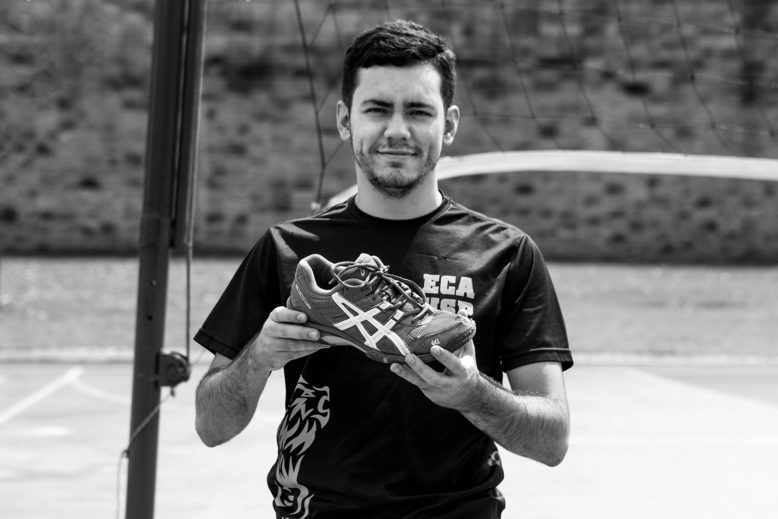 Asics Rocket Gel 5
Owner:Thiago Chacal
Bought: 2013
Size: BR41/US9.5
Photos by: Kickstory